Kathryn Wolfer, MS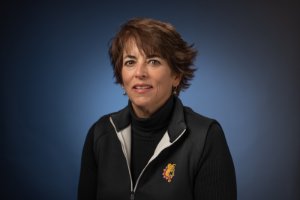 Associate Professor, Hospitality Management
Hospitality Management Internship Coordinator
Marketing
Phone: (231) 591-2399
Email: [email protected]

Education
MS, Ferris State University, Career and Technical Education
Certificate, Wine & Spirit Education Trust, Sake Level 1
Certificate, Wine & Spirit Education Trust, Spirits- Level 2
Certificate, Wine & Spirit Education Trust, Wine & Spirits- Level 2
Certificate, Wine & Spirit Education Trust, Spirits- Level 1
Certificate, Wine & Spirit Education Trust, Wine & Spirits- Level 1
AAS, Culinary Institute of America, Culinary Arts, Occupational Studies
BS, Purdue University, Restaurant, Hotel, & Institutional Management
Biography
Small business owner with extensive experience in the hospitality industry
Presentations
Webinar
Wolfer, K. (Author & Presenter), Seminar, "Healthy Eating on a College Campus," Clark & Vandercook Hall, Virtual- Zoom, (October 15, 2020).
Webcast
Wolfer, K., 32nd Annual International Festival of Cultures, "Indian Culture- Butter Chicken Demonstration," Office of International Education, On Line, (April 18, 2020).
Oral Presentation
Wolfer, K., "ePortfolio use in Internships: Driving Curriculum Development in Hospitality Business Courses," Indianapolis, (October 15, 2019).
Lecture
Wolfer, K., Workshop, "TIPS Training," Urban Institute of Contemporary Arts, Grand Rapids, MI, (June 11, 2018).