OSM Minor ALumni Spotlight: Gabrielle Teodorescu - B.S. Marketing, Operations and Supply Management Minor, 2021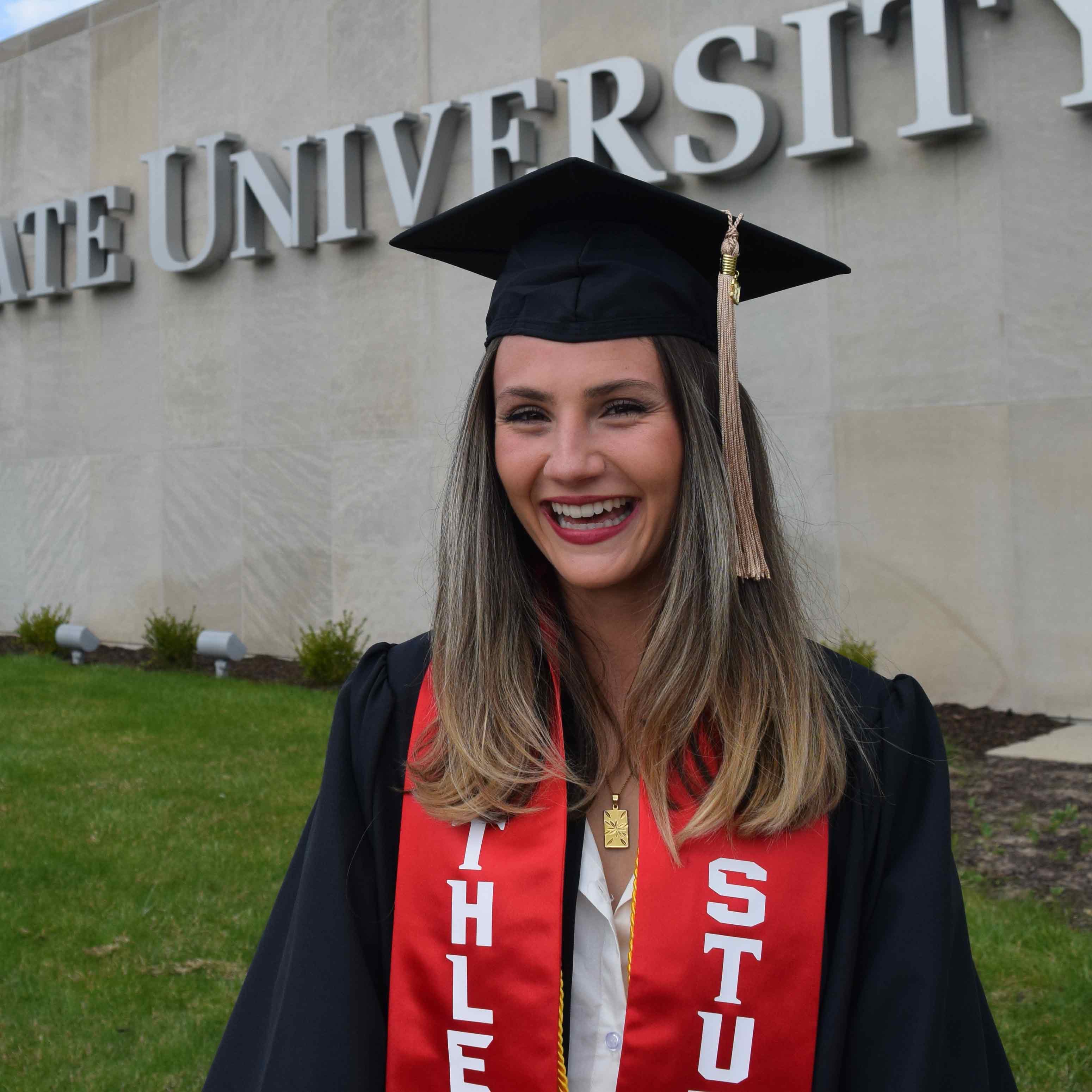 Gabrielle graduated with a Bachelor's of Science in Marketing, and a minor in Operations and Supply Management in 2021. She currently works as an Area Manager for Amazon. In regard to the relation between her studies at Ferris and her work she writes, "Almost immediately after I started working I noticed the importance Amazon placed on lean strategies and tools. Amazon focuses so heavily on creating a safe workplace for it's employees, and tools like the 5S process are implemented in order to keep the workplace organized, efficient, and therefore safer for all workers. Amazon does a great job  of consistently working to enhance all processes within their sites. To become safer, you're most likely going to be improving things, this is where Kaizen tools came into play.  Processes are constantly looked at to try to improve them for productivity purposes, but also workplace safety. Overall, coming into a new role and already understanding and knowing about these tools and strategies was huge for me. It allowed me to connect myself a little more, and feel like I could help with this, which is big as a new hire. I'm looking forward to adding more value to my role and the company, with my OSM/lean background.
" Wow, what a great testimony to the OSM program. We are so glad the program helped you to be successful initially and continually at your workplace, Gabrielle!" Gabrielle also provides some great advice to future OSM students when she writes, "The tools and processes that you learn in the OSM curriculum can be lengthy, detailed, or difficult to understand at first, but are incredibly applicable. Any company, or any role you're in, can always be improved. Things can always be made more efficient. You're going to be highly sought after if you have ways to improve processes, and increase productivity." 

Thank you for your encouraging words, Gabrielle! We appreciate your willingness to share with our current, past, and future students! Go Bulldogs! 
Related Programs
Operations and Supply Management Minor Catalog and Checksheet