Lean Systems Minor Alumni Spotlight: Tyler Glynn – B.S. Business Administration, Lean Systems Minor, 2021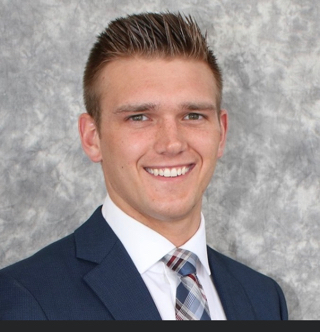 Tyler's story showcases how our alumni are able to acquire excellent experiences and opportunities as a FSU graduate.
Tyler writes, "Hello, my name is Tyler Glynn, I graduated from Ferris State University in May 2021 with a Bachelor of Science in Business Administration, and a minor in Lean Systems. I am also currently pursuing the Lean Bronze Certification (LBC) through the Society of Manufacturing Engineers (SME). After Ferris I accepted a job in Lancaster Pennsylvania with Kellogg's, as a Manufacturing Reliability, Site Resource (Continuous Improvement Specialist). The OSM/Lean curriculum has given me and many others the opportunity of a lifetime from the trips to GENTEX Corporation in Zeeland Michigan, to the real-life experience implementing lean methodologies at Ferris across many different departments for lean class projects. These experiences gave me the courage and expertise to take this knowledge and apply it through implementing it at my internship/CO-OP at BlueTriton Brands (Nestlé Waters North America) Ice Mountain Plant in Stanwood Michigan. I even use GEMBA, Kaizen, 5S, Value Stream Mapping and many more methodologies in my own day-to-day life. Here is some advice: First: Get to know your professors on a business professional level. Second: With the way businesses are continuously improving. Ferris's OSM/Lean Systems program offers great experience in the real-world day-to-day operations, and business processes. Third: Networking was a huge key to my own and many others success at Ferris. Make sure you take time on the things that have a great ROI (return on investment) in the end. If you have reached this point, I know you are off to doing something great at Ferris State University and better yet in your career. Do not just take my word. Look at some of my peers that are doing remarkable things across the world in their careers: Matthew Bosler, Justin Bruursema, Matthew Capasso, Hannah Drouin, Haley Geib, and Hanna Zimmer and many more. Please feel free to check out my LinkedIn profile. "
Thank you for the advice and experiences you shared with us, Tyler. We hope that your future interests include staying connected and engaged with the Ferris community!
Related Programs
Lean Systems Minor Catalog and Checksheet