Ferris State University ROTC Cadet recognized as Cadet of the Month by USACC
March 9, 2023
The United States Army Cadet Command (USACC) partners with Ferris State University to help Reserved Officers Training Corps (ROTC) Cadets develop into educated, inspired individuals dedicated to our nation. FSU ROTC Cadet Alexandra Kachurs' hard work and commitment to her duties have earned her the title of Cadet of the Month for USACC.
Cadet Kachur was selected from over 20,000+ other cadets ranging from 270+ differing ROTC programs nationwide.
Cadet Kachur is an MS III Cadet and Squad Leader. She also serves as Queen's Court's president, organizing, coordinating, and executing all requests for Color Guard from FSU and the surrounding Big Rapids community.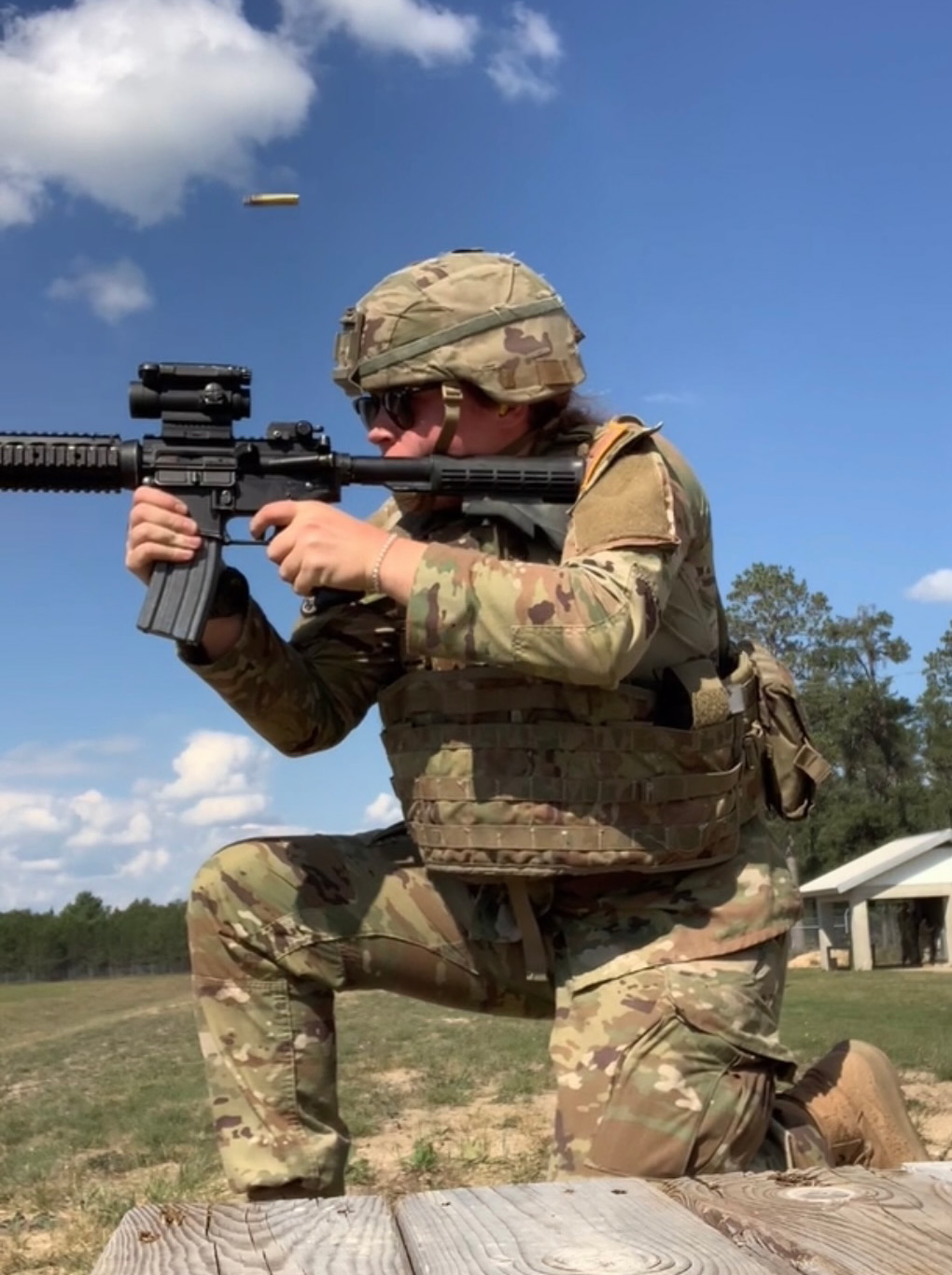 Cadet Kachur has served in the Army National Guard for nearly two years, enlisting in 2021. Earning Cadet of the Month is no easy task; Cadet Kachur's hard work and determination have remained evident during her time at Ferris. She has maintained a 3.9 GPA, securing her name on the Dean's List every semester. She is also the Non-Commissioned Officer in Charge (NCOIC) of the FSU ROTC Ranger Challenge team and an ROTC color guard team member. At the 2023 Ranger Challenge, Cadet Kachur was selected amongst her team and awarded a coin from their Brigade Commander for being MVP of the ranger challenge team. With her expected graduation date of May 2024, Kachur aspires to branch into aviation.
This Cadet's recognition comes after another FSU ROTC Cadet ranked in the top 10 percent of cadets nationwide in December of 2022.