Niccole L. Erickson, EdD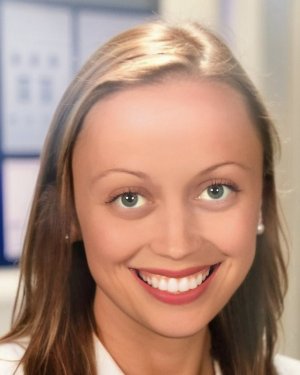 Associate Professor
Early Childhood Education
School of Education
Phone: (231) 591-5320
Email: [email protected]

Education
EdD, Central Michigan University, Educational Leadership, K-12 and Higher Education
MS, Ferris State University, Career and Technical Education, Instruction and Special Education
BS, Ferris State University, Early Childhood Education, Lead teaching and Spanish language
AAS, Ferris State University, Early Childhood Education, Lead teaching and Spanish language
Graduate/Post-Graduate Training
Assistantship, Graduate Research Assistantship, Central Michigan University, Mount Pleasant, MI, United States
Doctoral Degree, Doctor of Education in Educational Leadership, Central Michigan University, Mount Pleasant, MI, United States
Fellowship, King-Chávez-Parks Future Faculty Fellowship, Central Michigan University, Mount Pleasant, MI, United States
Biography
Niccole has enjoyed the field of early childhood for many years. As a former FSU student, she majored in Early Childhood Education and studied the Spanish language (including a study abroad trip to Costa Rica) during her undergraduate and applied her coursework for the Master's of Science in Career and Technical Education to her position as an early childhood classroom teacher at FSU's Early Learning Center. Niccole completed her doctoral degree in Educational Leadership at Central Michigan University, where she also worked as a graduate research assistant and was an active recipient of the King-Chávez-Parks Future Faculty Fellowship. Niccole has also enjoyed establishing relationships with the greater Big Rapids community. With her passion for athletics, the former bulldog cheerleader served as a volunteer coach for the Big Rapids Rocket Football and Cheerleading program which led to the development of a varsity cheerleading program within the Big Rapids High School. Through the support of Big Rapids Public Schools in partnership with the City of Big Rapids, Niccole helped to develop a youth gymnastics program that continues to serve the community. Beyond teaching and coaching, Niccole has served in many other professional capacities. She has a big place in her heart for Ferris State University and a special love for young children.
Publications and Intellectual Contributions
Presentations
Oral Presentation
Erickson, N. (Author & Presenter), Bailey, T. (Author & Presenter), Hill, S. (Author & Presenter), Multicultural Student Leadership Conference, "Becoming the Professional: Conference Presentations and Soliciting Funding," Central Michigan University, Mount Pleasant, MI, (February 2017).