Niccole L. Erickson, EdD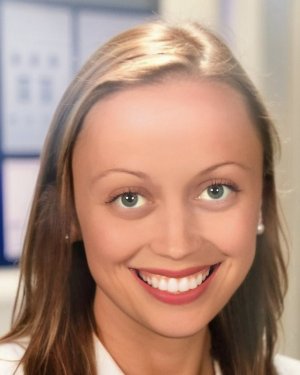 Associate Professor
Early Childhood Education
School of Education
Phone: (231) 591-5320
Email: [email protected]

Education
EdD, Central Michigan University, Educational Leadership, K-12 and Higher Education
MS, Ferris State University, Career and Technical Education, Instruction and Special Education
AAS, Ferris State University, Early Childhood Education
BS, Ferris State University, Early Childhood Education, Lead Teaching and Spanish Language
Graduate/Post-Graduate Training
King-Chávez-Parks Future Faculty Fellowship, Central Michigan University, Mount Pleasant, MI
Assistantship, Graduate Research Assistantship, Central Michigan University, Mount Pleasant, MI
Biography
Niccole has enjoyed the field of early childhood for many years. During her undergraduate work, she gained the knowledge and skills required of a professional early childhood educator and enjoyed a study abroad trip to Costa Rica while learning about the Spanish language as well as coaching the varsity cheer team at the local high school. Throughout the completion of her Master's degree, Niccole applied her coursework as an early childhood classroom teacher at the university's lab school. She then worked as a college instructor and graduate research assistant and was an active recipient of the King-Chávez-Parks Future Faculty Fellowship during her doctoral career. Niccole has been teaching at Ferris State University since 2014 and especially enjoys contributing to the growth of the Early Childhood Education program, as she believes educating and caring for young children is the most important work that shapes the future of our society.
Publications and Intellectual Contributions
Presentations
Lecture
Erickson, N., Career and Education Planning (CARE 102), "Early Childhood Education Program at FSU," Ferris State University, Big Rapids, MI, (2022).
Lecture
Erickson, N., Developmental-Behavioral Pediatric Optometry (OPTM 741), "Social-Emotional Development in Children," Ferris State University, Big Rapids, MI, (2019).
Oral Presentation
Bailey, T. (Author & Presenter), Erickson, N. (Author & Presenter), Hill, S. (Author & Presenter), Multicultural Student Leadership Conference, "Becoming the Professional: Conference Presentations and Soliciting Funding," Central Michigan University, Mount Pleasant, MI, (February 2017).