Kelly Vigants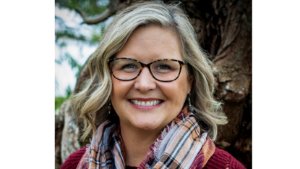 Associate Professor
School of Education
Phone: (231) 591-3183
Email: [email protected]

Education
PhD, Western Michigan University, Education and Human Developement
Graduate Certification, Western Michigan University, Kinship Care
EdS, Grand Valley State University, Educational Leadership
MEd, Grand Valley State University, Early Childhood Education
BS, Grand Valley State University, Behavioral Science, Sociology
Biography
I have been an early childhood educator for over 25 years. I have been in various roles including preschool teacher, child care center director, consultant, literacy coordinator, and parent educator. I am a first generation college graduate. I have a Masters degree in Early Childhood, a Specialist degree in Educational Leadership, graduate certification in Kinship Care, and a doctorate in Education and Human Development. I enjoy working with, and encouraging, education students at Ferris State University.
Presentations
Oral Presentation
Stoetzel, L., Vigants, K., Michigan Reading Association Annual Meeting, "From ideas to action: Integrating Social Emotional Learning and Literacy Goals," Lansing, MI, (March 12, 2022).
Oral Presentation
Vigants, K. (Author & Presenter), Michigan Association of School Boards Winter Institute, "Creating School Policy with a Trauma-Sensitive Approach," (February 2020).
Oral Presentation
Vigants, K. (Presenter), Michigan Head Start Association, "Mental Health in the Workplace: Staff Wellness in Action," (February 2020).