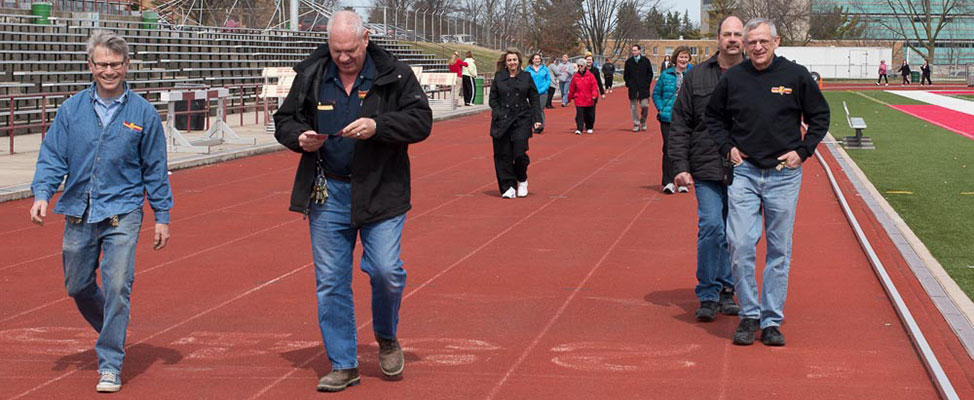 Ferris State University values the health and wellness of its employees. Employees have access to several resources to assist them in staying healthy, both mentally and physically.
HealthyU Wellness Program
New Users Click Here to Register: Join Virgin Pulse
Returning Users Click Here to Sign In: Virgin Pulse Wellness Program Login
Virgin Pulse Wellness Platform User Guide
Preventive Care Benefits
Employee Assistance Program
Change. Loss. Legal issues. Family Crisis. Child care. Elder care. Relationships. Emotional issues. Finances. Substance abuse.

Get confidential help if you need it in these and other areas. Ferris State University fully funds its Employee Assistance Program — Ulliance — to offer these life services at no cost to you. Take advantage of these features: 1) professional short-term counseling; 2) work/life consultation and referral for services; 3) crisis consultation and referral for specialized treatment; and 4) general information and educational materials such as books, pamphlets, online seminars and classes. Ferris State University provides these no-cost-to-you benefits to help participants balance work and family responsibilities.
Important Info
Telephone: 800.448.8326
Features
Funded by Employer — participants pay no out-of-pocket fees, copay, deductible or coinsurance costs
Confidential — by federal and state law
Accessible — 24 hours a day, seven days a week, via toll-free telephone number
Voluntary — participants refer themselves
Key Benefits
Life Advisor EAP Counseling Services
Confidential, face-to-face or phone sessions with a licensed counselor close to work or home, at no cost to you
Short term, solution-focused support for work-life issues such as stress, major life transitions, relationship issues, substance use, grief/loss and overwhelming emotions
Life Advisor Coaching Services
Telephonic sessions with a counselor
Support and motivation to achieve a work-life goal such as education, career advancement, financial or savings goals, or self-improvement goals
Employee Webinars – Live / On-Demand (on the Portal)
The Life Advisor Monthly Newsletter
An electronic monthly publication with information and resources on a variety of work-life concerns, such as relationships, substance abuse and goal setting
Work-Life Materials
Books and other helpful materials on a wide variety of work-life topics mailed directly to your home at no cost to you
Life Advisor Well-Being Portal
Anytime access to articles, resources, healthy-living tips, as well as our orientation videos
Working Advantage Subscription Discount Program: www.WorkingAdvantage.com/Ulliance