This 3-year grant supports the development of a network coalition called the Central Michigan Recovery and Education Network (CMREN). Ferris serves as the hub for a consortium of 11 institutions and agencies, including Family Health Care (Baldwin), Sisters of Sobriety (Remus), and Ten15 Recovery Services (Midland). The group is working collaboratively to amplify the community's ability to educate, treat, support recovery, and prevent opioid and substance misuse in the Michigan counties of Mecosta, Newaygo, and Osceola.
The campus-wide grant is co-directed by Dr. Gail Bullard (Associate Professor, College of Health Professions) and Dr. Scott Sexton (Associate Professor, College of Pharmacy). At least 8 Ferris students, including those in the MPH and PharmD programs, are engaged in carrying out the program, including education, website development and marketing.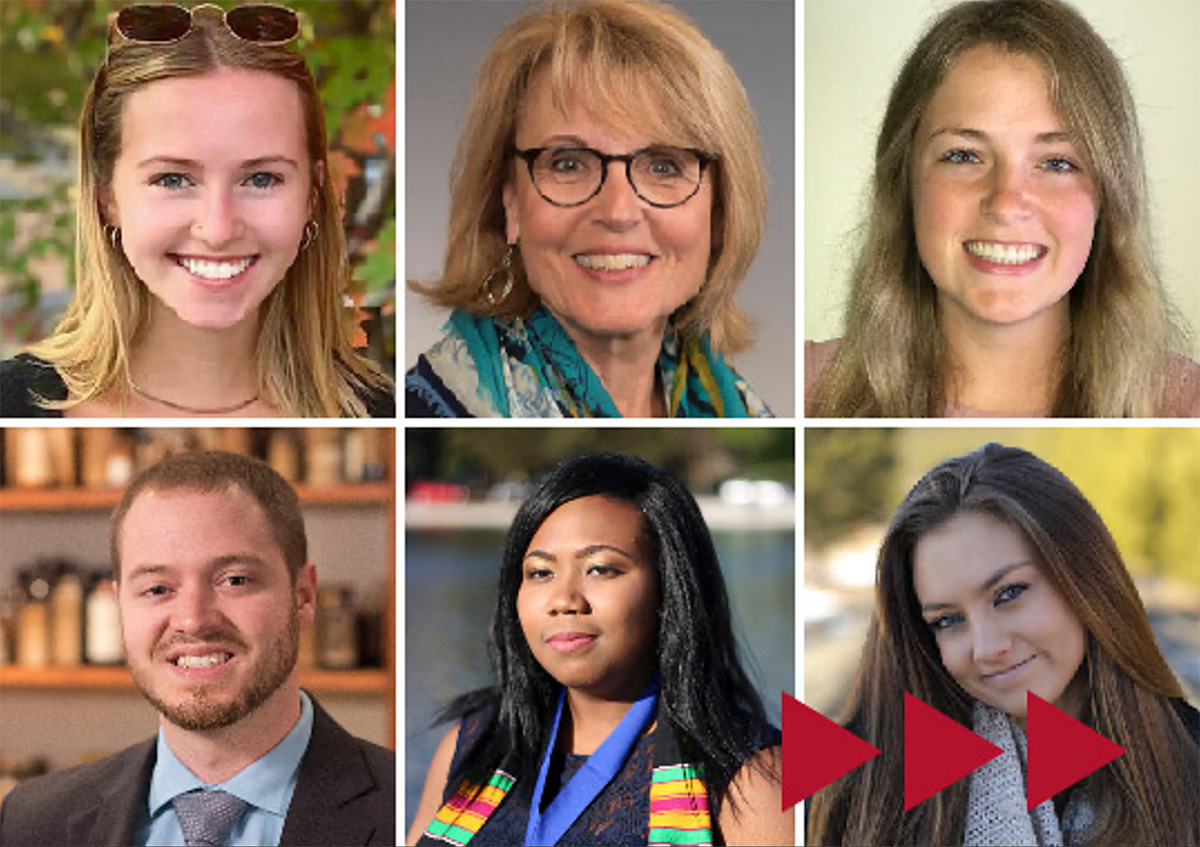 Top Row: Raelyn Fate (MPH student worker), Dr. Gail Bullard, Cassandra Falk (Pharmacy student worker), Bottom Row: Dr. Scott Sexton, Elyse Greene (MPH student worker), Bryanna Harlan (former MPH Student Worker).
The project includes aims to create culturally and linguistically appropriate school education programs. For patients with substance and opioid use disorders (SUD/OUD), the grant will increase access to Naloxone, provide a year-round drug take-back program, refer individuals at risk for SUD/OUS, and create interdisciplinary teams to provide Medication Assisted Treatment (MAT).
The grant will also increase the number of providers and other health and social service professionals treating SUD/OUD and reduce barriers to integrated treatment. Collaboration with law enforcement and first responders is underway, along with expanded access to recovery support services such as recovery communities, recovery coaches, and recovery community organizations.