Join us in practicing gratitude and appreciation from November 1-20, 2020 during our gratitude campaign!
Events and activities will be taking place in person and online. As you join us on this journey, please use #FerrisThankful when posting on social media.
Campaign Calendar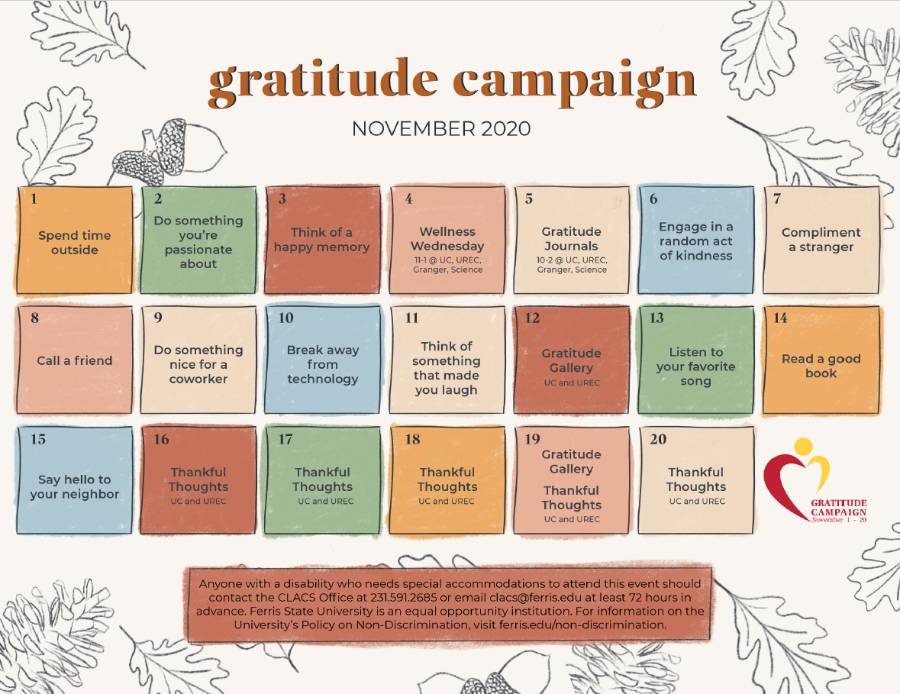 Please check back as information about the events will be released throughout the campaign.
If you have questions or are interested in getting involved in the campaign please email [email protected].