From SkillsUSA to Samsung
From winning gold at the National SkillsUSA competition to presenting his revolutionary app at a Samsung Conference, Keith Taken's year has been nothing short of incredible. The Digital Animation and Game Design student says it all came down to a lot of hard work, and he didn't do it alone.
"If you see a turtle on a fence post, just remember that he didn't get there by himself," said the Ferris - Grand Rapids sophomore. "I am so thankful for all my teammates, teachers and advisors that helped me get to where I'm at."
"Some of this stuff, SkillsUSA and the Samsung Conference, I never would have expected it could have happened."
Keith started at Ferris in 2017 after spending a year studying 3D animation at the Kent Career Technical Center (KCTC). It was there that he began exploring his love for 3D artwork and app development.
In June 2018, Keith and his best friend Ben Waters qualified for the National SkillsUSA Competition at the collegiate level. The two DAGD students traveled to Louisville, Kentucky to compete against hundreds of teams from across the country in a timed animation competition.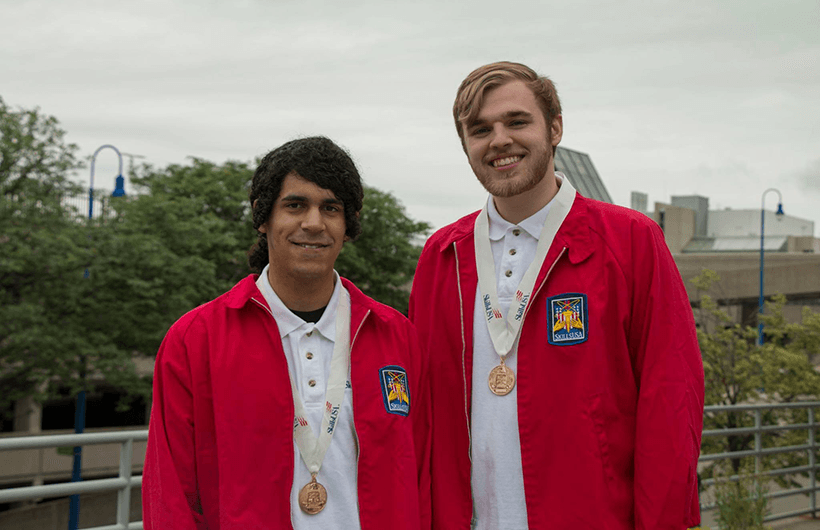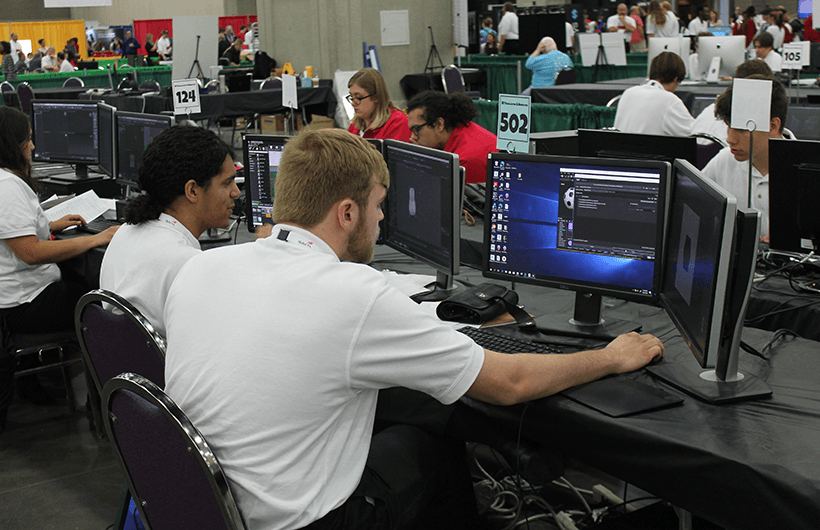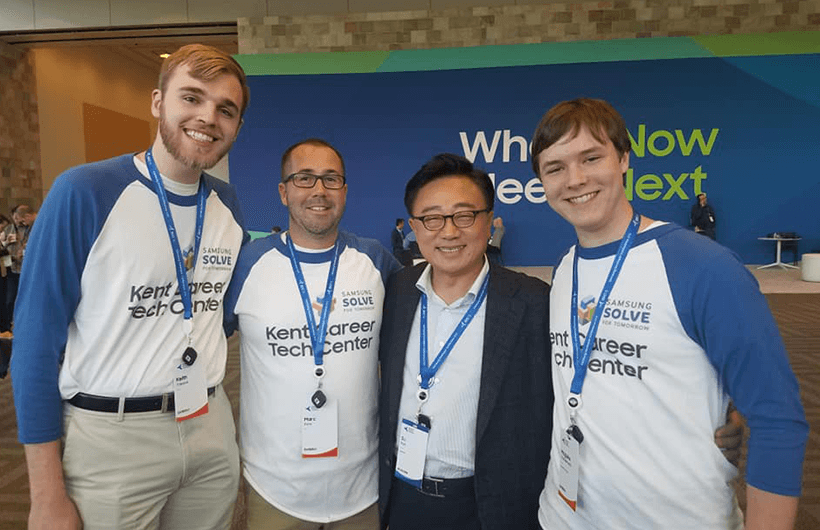 "They give you up to nine hours to do a 30 to 45-second 3D animation," Keith explained. "That usually takes two weeks to complete. We had to work together, and we had to work fast."
"The 3D Animation category was toward the end of the awards ceremony, and we were sitting there the whole time thinking, 'Oh my gosh, what's going to happen?'" said Keith. "When they finally announced that we won, it felt amazing. We couldn't have done it without everything we've learned at both KCTC and Ferris."
Keith also credits both schools for his recent trip to the Samsung Developer Conference in October. While at KCTC, Keith worked with a group, including fellow DAGD student Mcguire Vanderwal, to develop an app designed to help people with autism improve their social skills.
"The app works kind of like Pokemon Go," said Keith. "It's WebXR, so the user can interact with virtual characters right in their living room."
Mcguire and Keith were invited to present their app at the Samsung Developer Conference in San Fransisco.
"We had our own booth on the expo floor and were even mentioned in the keynote speech," said Keith. "We also got to meet DJ Koh, the Samsung President and CEO. He was really interested in what we were doing and wants to collaborate on the next stages of app development."
With all that he's accomplished this year, it's hard to believe that Keith is just a sophomore.
"I've got a lot of hard work ahead of me," he said. "I can't wait to keep learning."
Keith plans on graduating in 2021 with a degree in Digital Animation and Game Design and hopes to become a technical artist.
With all the experience he's already got under his belt, we'd say he's on the right track.
Learn more about our Digital Animation and Game Design program and how to get started!