Dive in to Ferris
Right from the start, you will have the opportunity to get involved, meet new people, and have a blast on campus.
Check out the Center for Student Involvement for more events and ways to find your place and people at Ferris.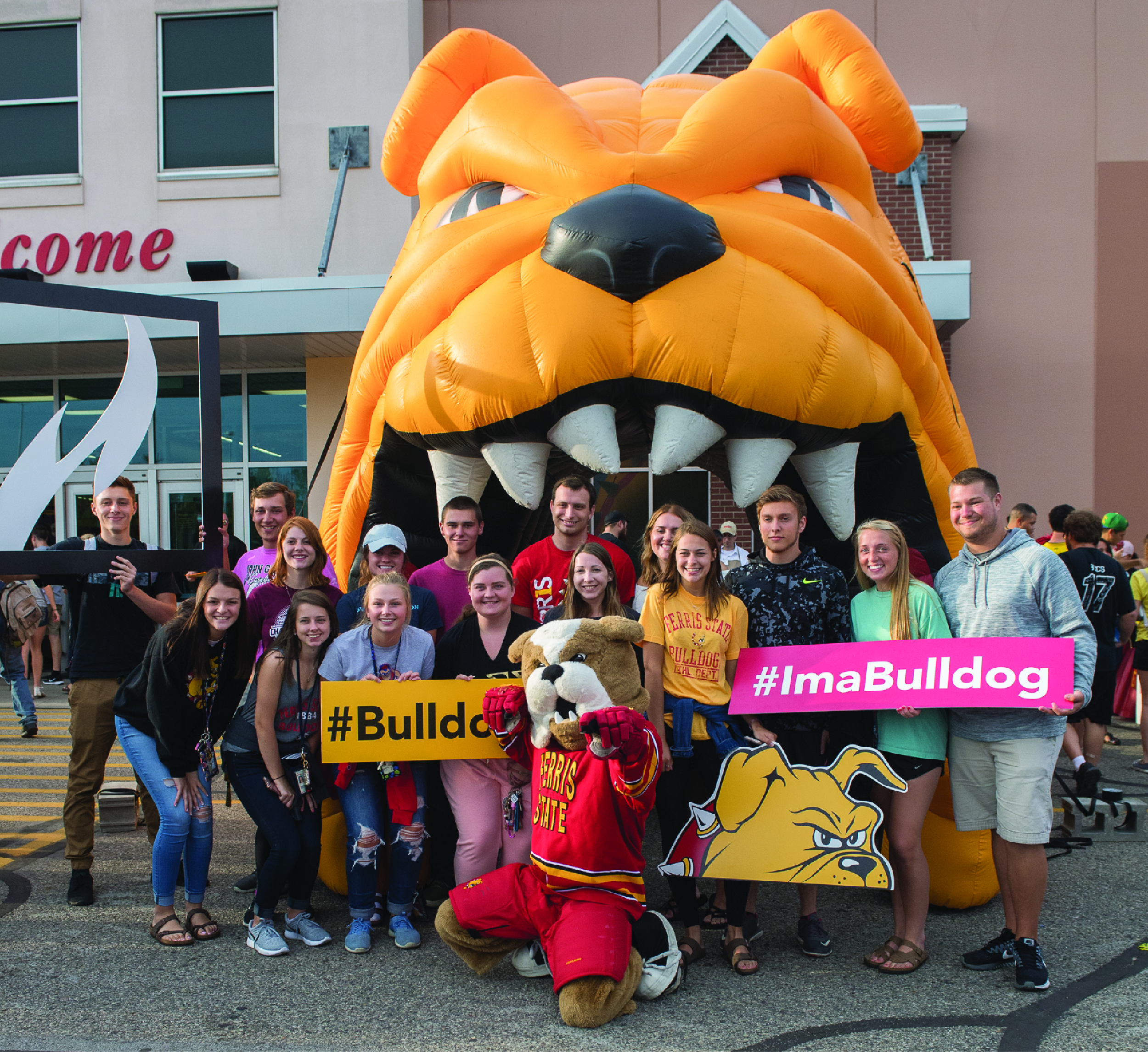 Bulldog Beginnings
Bulldogs don't sit on the sidelines - they jump right in and get involved. Bulldog Beginnings, our annual kickoff event, will get you in the mix right away. From dance parties and pep rallies to ice cream on the Quad and a chance to snag an on-campus job at our Student Employment fair, there's never a dull moment on campus during Bulldog Beginnings.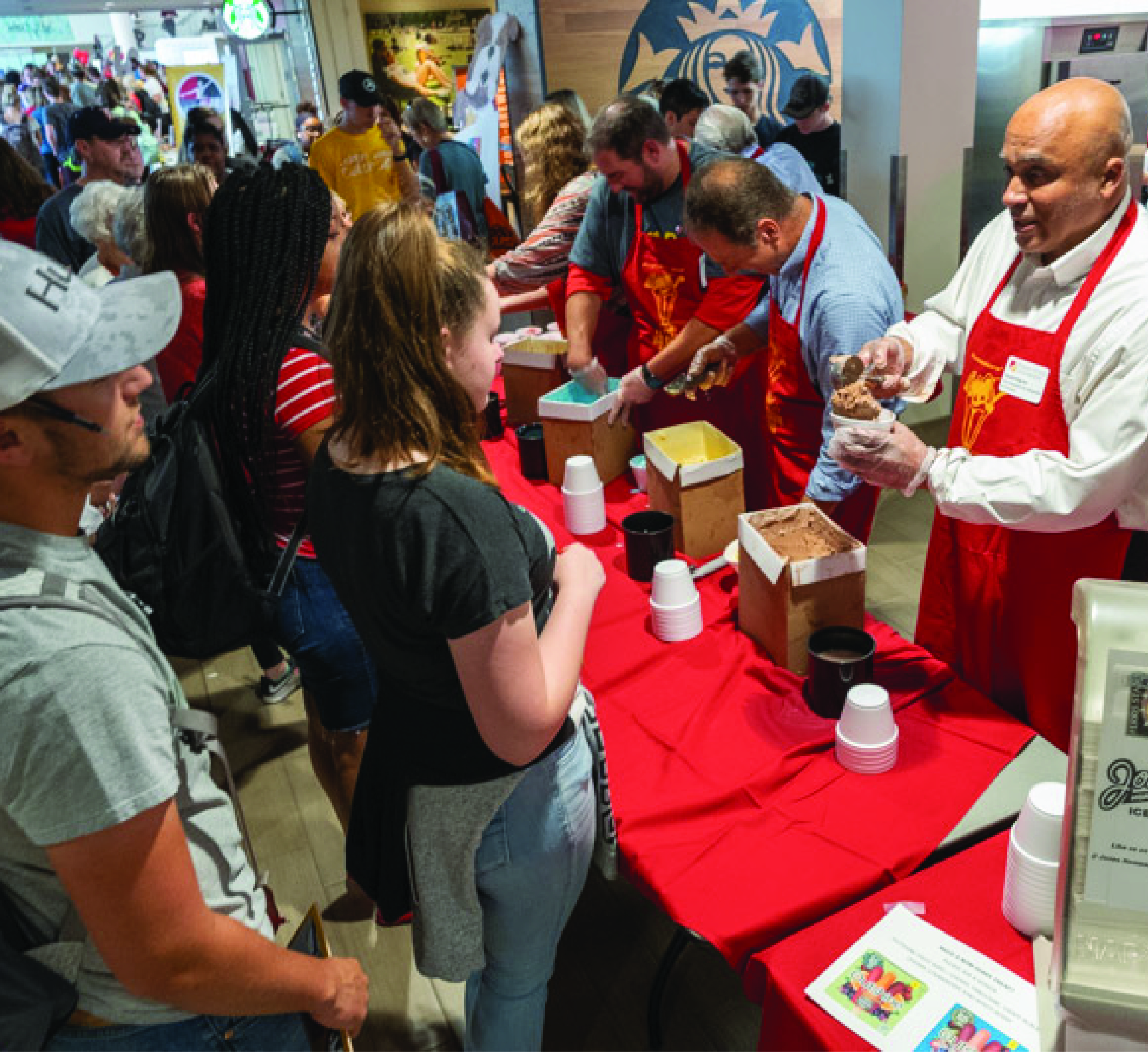 Founders' Day
On Founders' Day, the entire Ferris community comes together in celebration of Woodbridge and Helen Gillespie Ferris and their contributions to what is today known as Ferris State University. All events are free and open to students, faculty, staff and community members.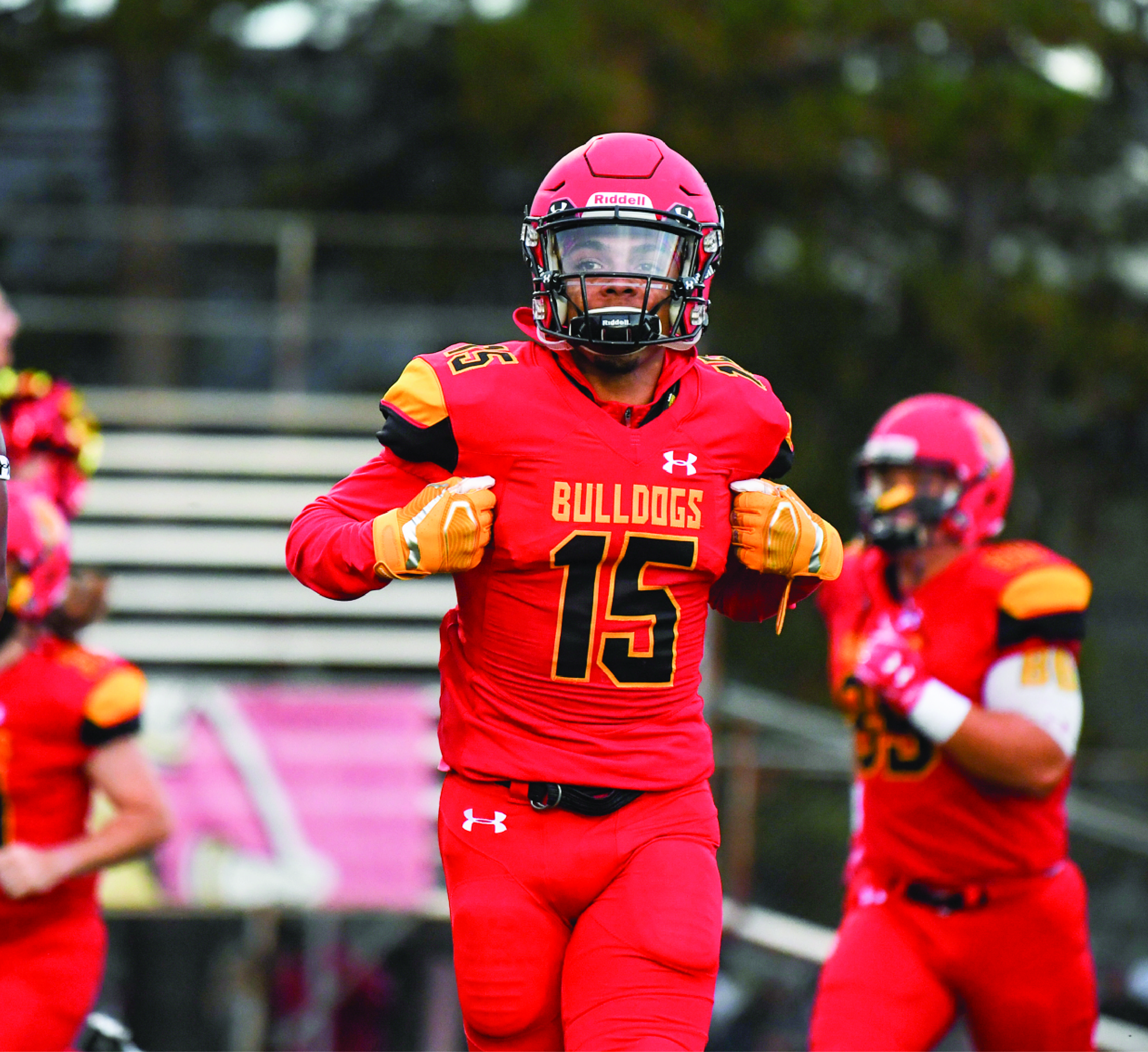 Athletics
Ferris is home to 14 Division II teams and Division I Men's Hockey. This gives you plenty of opportunities to get in the action. Whether you're at Top Taggart Field cheering on the reigning national champions or in the stands at Ewigleben Ice Arena, the student section is the best seat in the house. We'll see you at the game.
Get Involved
Join one of our 200+ student organizations or attend one of the big traditions on campus. Check out the Campus Calendar for the full list of events and find your people and your place at Ferris.