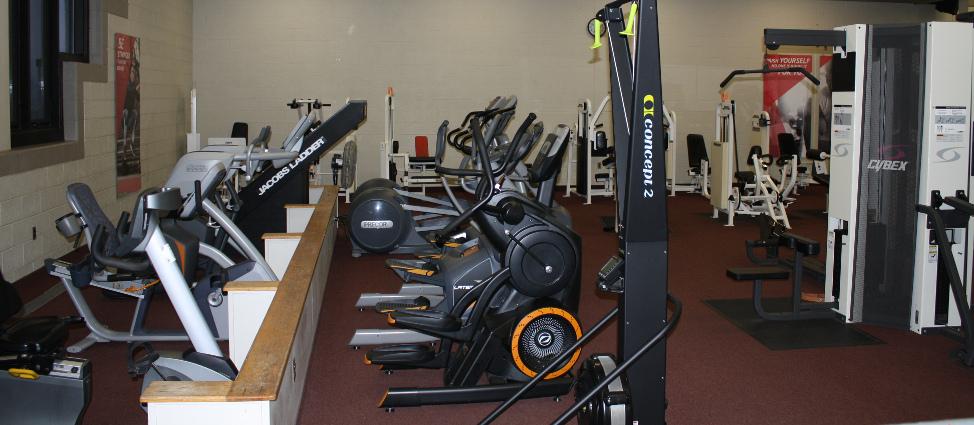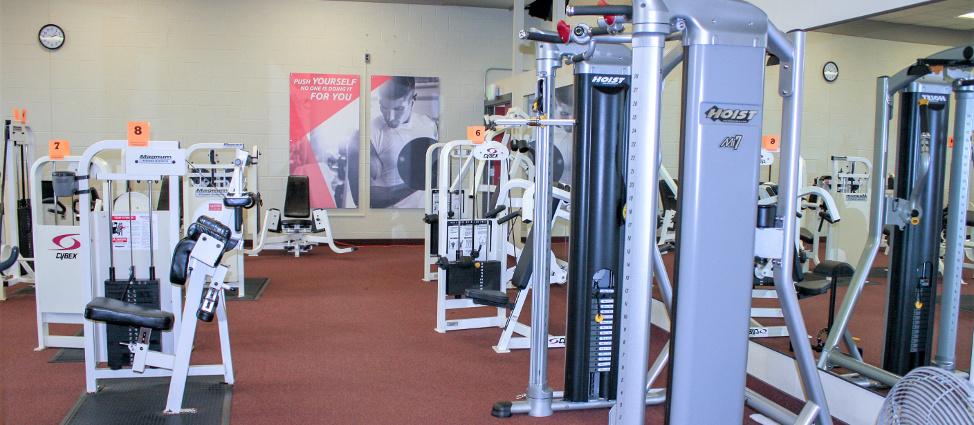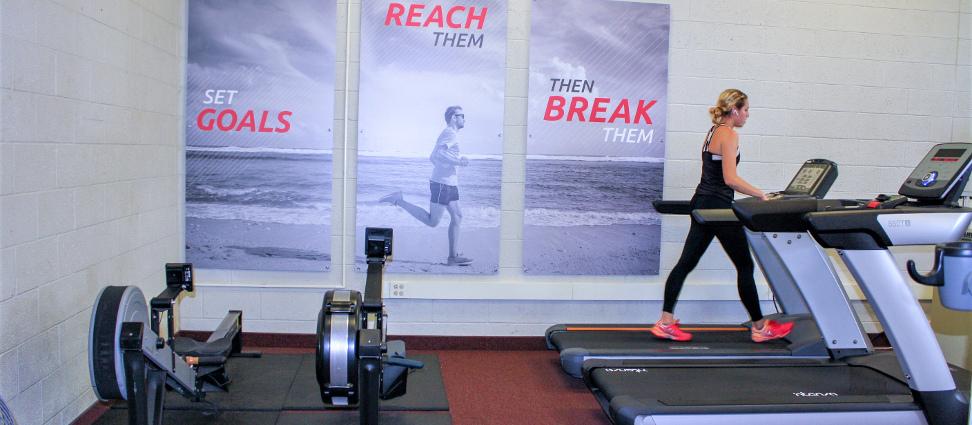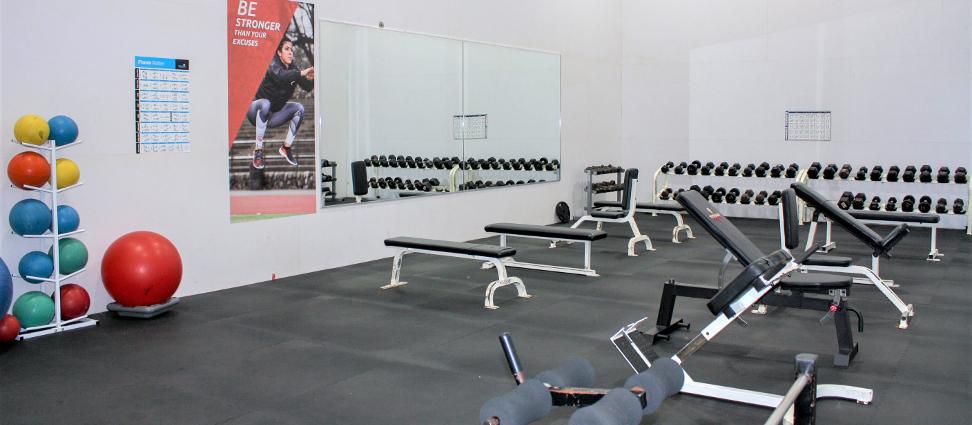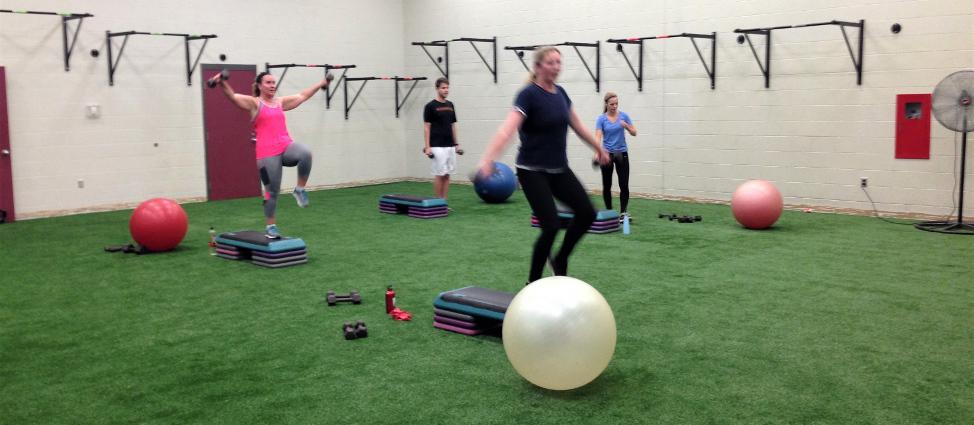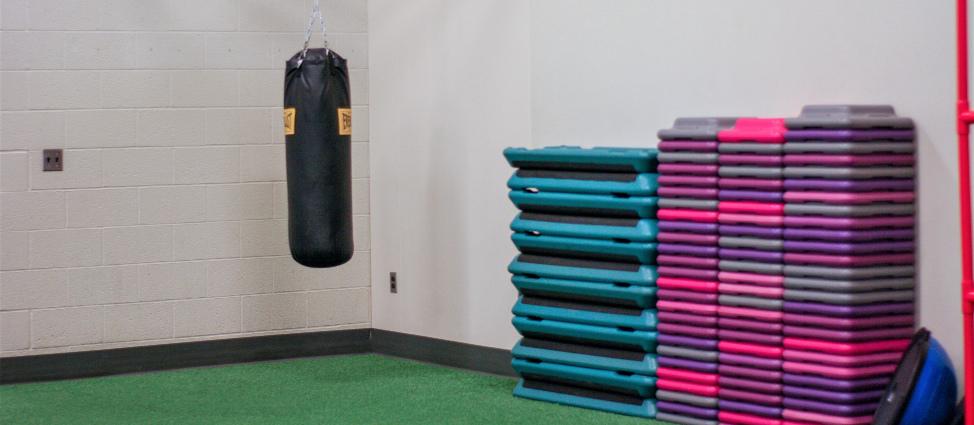 ACHIEVE YOUR PERSONAL FITNESS GOALS IN OUR FITNESS CENTER!
Our training room has 17 weight machines, a Cybex Modular Multi-Station, and Hoist Fitness Functional Training System. It also has 2 recumbent bikes, a Zero Runner, a Jacob's Ladder, 2 ellipticals, 2 lateral ellipticals, a Max Trainer, a ski erg, 2 rowers, and 2 treadmills. There is a 10 station weight training circuit that allows for a total body workout. Tracking sheets are available in the training room. Contact Amy Nestle, at [email protected] to schedule an orientation of the circuit.
Our new rubber floor weight room has free weights and benches. Our remodeled fitness room is 2,000 square feet of artificial turf which creates a functional space for you to get your own workout done or join in one of our many group fitness classes. The fitness room has bosu balls, stability pads, medicine balls, slam balls, stability balls, battle rope, weight sled, plyo boxes, aerobic steps, TRX, pull up bars, kettle bells, dumbbells, punching bag, jump rope, mats, and foam rollers.