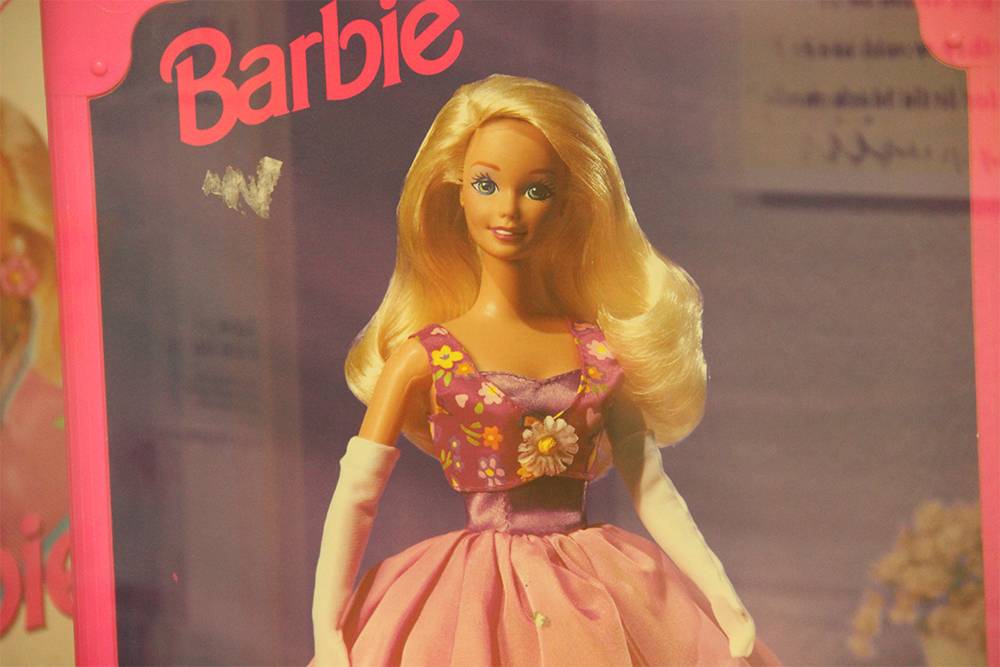 Barbie (First introduced at an annual Toy Fair in New York on March 9, 1959)
Barbie's origins are not sexist. The maker of Barbie is Ruth Handler. The name Barbie originated from her daughter Barbara, who was interested in playing with paper dolls. Handler is quoted saying, "My whole philosophy of Barbie was that through the doll, the little girl could be anything she wanted to be. Barbie always represented the fact that a woman has choices."
The problem: Barbie changes to the popular culture of the time and one of the major issues since her creation is her unrealistic body. Barbie started off as a teenage fashion model, so naturally she had a slim figure, but in recent studies Barbie's body is out realistic human proportions.
According to research done by Rehabs.com, a website dedicated to the best rehabs for eating disorders, Barbie's dimensions would be 32" bust, 16" waist, and 29" hips. To many this would see an unachievable body type, but some have pursued it.
Valeria Lukyanova is considered the human Barbie. Much speculation about her body has concluded that her tiny waist side is surgically achieved. Though Valeria Lukyanova denies such surgeries, her images speak for themselves. If Barbie were real this is what she would look like. For several years she was only a liquid only diet in order to remain as skinny, and now advocates a new form of dietary habit: Breatharianism. Being a Breatharian means that you survive on air and light alone. This diet is impossible to maintain and is completely unhealthy. Still Valeria states, "In recent weeks I have not been hungry at all," she said. "I'm hoping it's the final stage before I can subsist on air and light alone." She also advocates her unhealthy diet saying, "I also share my ideas on dieting with people. If you want to live a long life and stay beautiful eat vegetables and herbs, eat very small portions- you will have more energy, feel more pure emotions, and that will make you a more creative person."
Nicole Outman
Ferris State University
2014
References:
History of Barbie Doll - Britannica
Golgowski, N. (2013). Bones so frail it would be impossible to walk and room for only half alive: Shocking research reveals what life would be like if a REAL woman had barbie's
body. Dailymail. Retrieved from: https://www.dailymail.co.uk/news/article-2308658/How-Barbies-body-size-look-real-life-Walking-fours-missing-half-liver-inches-intestine.html
News.com.au (2014). Human barbie valeria lukyanova: reveals she wants to become a
breatharian and live on air alone.
Rehabs.com, (2012). Dying to be barbie: Eating disorders in pursuit of the impossible.
Rehabs.com. Retrieved from: https://rehabs.com/explore/dying-to-be-barbie/