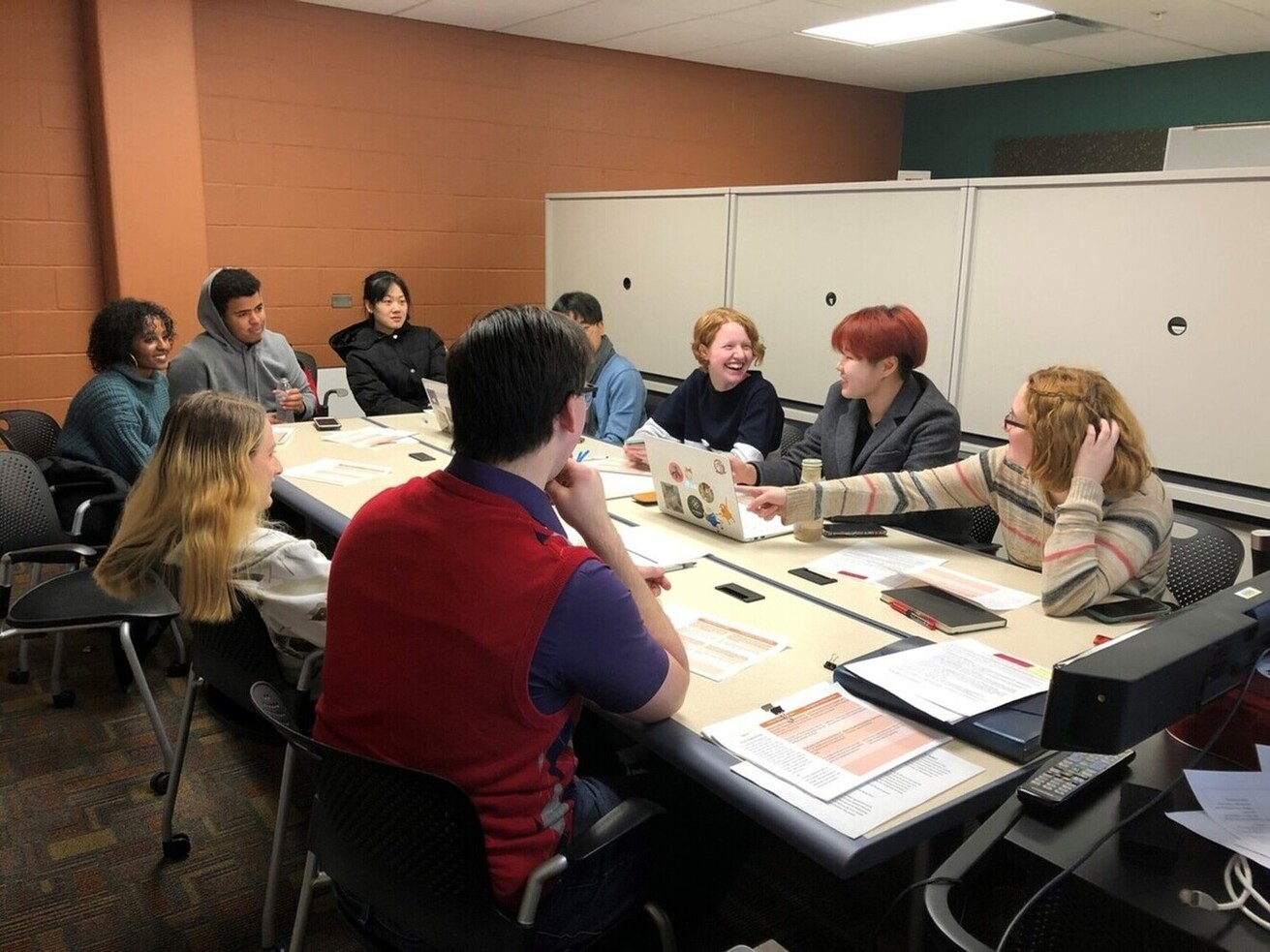 The GC3 Program is designed to be a three-year program, with certificates earned at the one-and two-year benchmark as well.
| Time frame/ Theme | Certificate |
| --- | --- |
| First year: Global Mindset | Global Awareness Certificate |
| Second year: Embrace and Engage | Global Engagement Certificate |
| Third year: Experiential Learning | Global Competency/Leadership Certificate |
Each year focuses on a different aspect of global competency, while still overlapping with previous and future themes.
Year One: Global Awareness
Focus: Global Awareness and Inclusion
Mentorship: Ferris Faculty
Engagement: Big Rapids Communities
Year Two: Global Engagement
Focus: Community Engagement and Career Preparation
Mentorship: Ferris Faculty
Engagement: West Michigan Communities
Year Three: Global Competency
Focus: Professional Engagement
Mentorship: Career Professionals
Engagement: Professional Organization
The five foundational pillars of the GC3 curriculum are:
Learning

Monthly Meetings
Workshops
Common Book Reading
General Education Courses

Career and Civic Preparation

Professional/career skills workshops
Civic Engagement Discussions
Speaker Events

Engagement

Conversation partners
Deliberative Dialogues
Event Participation
Community Engagement

Experiential Learning

Assessment

Cultural Intelligence Assessment
Resume Review
Reflection Papers
Portfolio Review
Interested in joining the GC3 Program? Click here to request information.
Have a question about the GC3 Program? Email Megan Hauser-Tran at [email protected].