The Ferris Foundation

Since 1991, The Ferris Foundation has been responsible for receiving, investing and distributing endowment gifts, which provide a source of perpetual support for Ferris State University.
The mission of the Ferris Foundation is to advance the mission and goals of Ferris State University by generating and managing private support for the university.
Advancement News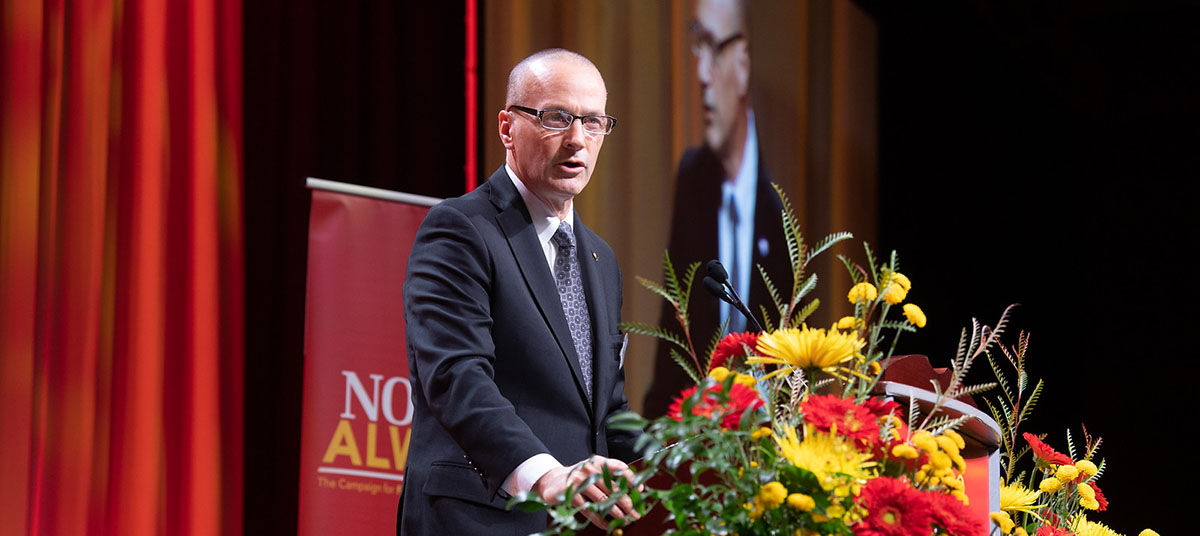 Now and Always Campaign Passes Goal, Reaches $117.2 Million as announced at Oct. 29 Foundation Benefit
The Ferris Foundation for Excellence Benefit took place Friday, Oct. 29 at DeVos Place Convention Center in Grand Rapids.
During this event, Now and Always Comprehensive Campaign Co-Chair Jeff Rowe announced that his former business partner, long-time friend and fellow Ferris Pharmacy alumnus Phil Hagerman had just made a $5 million planned gift to Ferris, putting the campaign over its $115 million goal, reaching $117.2 million.
More about the Benefit and the Now and Always Campaign
Our Impact

More From the Foundation