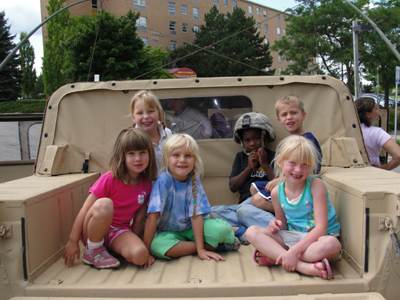 The Bulldog Camp program operates during the summer months only. The summer program is designed to provide children ages 5 – 12 years old a safe, nurturing, and fun environment during their out-of-school time.
Our philosophy is to engage campers in planning activities and experiences which interest them through opportunities to explore our campus and community, while keeping their academic skills sharp.
Each summer the participants choose field trips and topics of interests to pursue. The Bulldog Campers enjoy many campus and community experiences with field trips, visitors, and excursions.