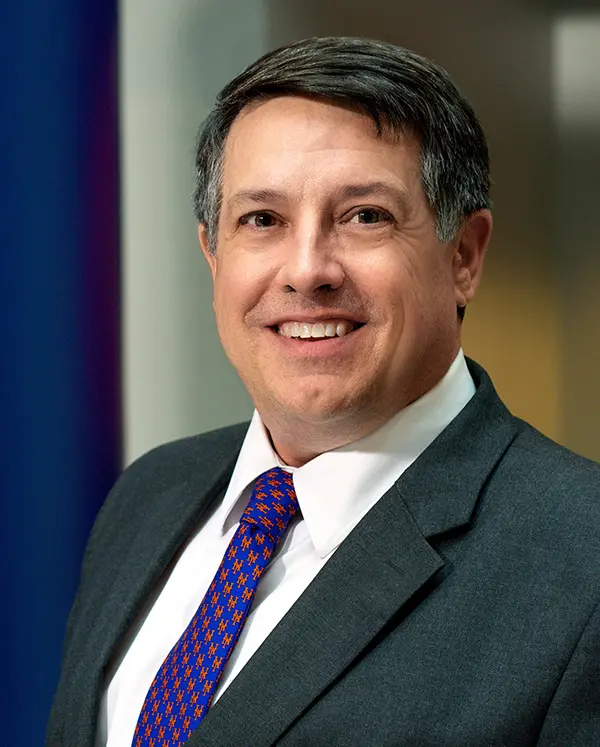 Dave Murray: Associate Vice President for Marketing and Communications

Dave Murray
Associate Vice President for Marketing and Communications
(231) 591-2346
Prakken 108D
[email protected]
Dave Murray is an award-winning communications professional and journalist. He leads the team telling the story of how a Ferris State University education can transform lives, and how Ferris is a vital part of a strong Michigan.
Murray was named Ferris' associate vice president for Marketing and Communications in July 2023 after more than 30 years in media, state government, and higher education communications.
He served as Grand Rapids Community College communications for five years, overseeing external and external efforts to tell the story of GRCC people and programs.
As Gov. Rick Snyder's press secretary and deputy press secretary, Murray served as the administration spokesman, responding to state, national and international media, telling the story of Michigan's comeback.
He was a deputy director in the Michigan Department of Talent and Economic Development, coordinating communications for four state agencies. Murray worked on efforts to improve education and build a talented workforce, including the Career Pathways Alliance, Going PRO and the Marshall Plan for Talent.
Murray worked as a reporter and editor for MLive, The Grand Rapids Press and The Flint Journal in Michigan, covering education and the Legislature. He appeared as an analyst on CNN, C-SPAN, and WGVU's "West Michigan Week" program. Murray also covered education and local governments for The Bridgeport Post and Telegram in Connecticut.
Murray is a five-time winner of the Michigan Education Association's School Bell Award for education reporting. He's been honored 10 times by the Michigan Press Association, and three times by the Associated Press for news and opinion writing.
The GRCC Communications Department has won more than 50 national and regional awards from the National Council for Marketing and Public Relation under his direction.
He served as the Michigan representative to the NCMPR District 3 Executive Council and served on the West Michigan Public Relations Society of America's board of directors between 2018 and 2021.
Murray is a 1986 graduate of the University of Missouri School of Journalism and a 1984 graduate of Nassau Community College in New York.