Extended and International Operations (EIO) received a $669,216 grant from the U.S. Department of Agriculture for the project "FerrisNow STEM Dual Enrollment Virtual Realty (FerrisNowVR) Initiative". As the only grant funded in the state of Michigan, it is co-directed by Dr. Deedee Stakley, Director of the Office of Transfer and Secondary School Partnerships, and Dr. Andrew Peterson, interim director of eLearning.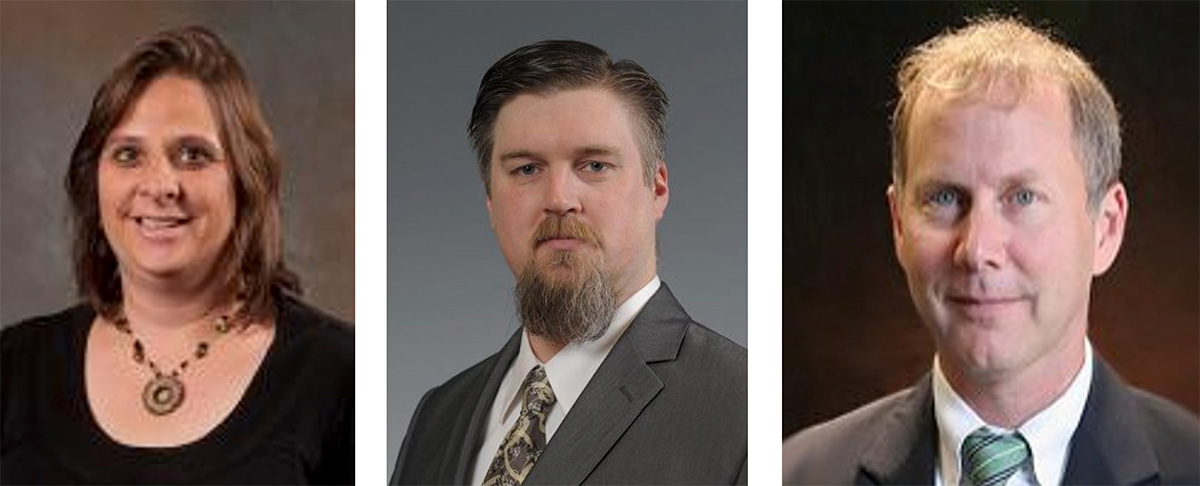 Left to right: Dr. Deedee Stakely, Dr. Andrew Peterson, Dr. Hira Herrington
The 3-year project aims to increase the number of STEM courses available to high school students in rural areas through dual enrollment. Being held live, these online classes will use immersive VR technology to create a more engaging and collaborative online learning environment for students and trainees in rural communities in Benzie, Isabella, Kent, Lake, Mason, Mecosta, Missaukee, Montcalm, Oceana, Osceola and Wexford counties. High school partners will utilize the VR equipment for students to participate in STEM Dual Enrollment through Ferris as well as the possibility of virtual campus visits, tours, and orientations.
Implementation of the grant and offering Ferris classes in VR will provide another path to increase dual enrollment with the 17 rural high schools and three career and technical education centers. The initial STEM courses will be offered through the College of Business Information Security and Intelligence program. Dr. Hira Herrington, Associate Professor of Computer Information Systems, serves as advisor to the Ferris USDA leadership team. Dr. Herrington has conducted extensive research on VR, funded in part by the Ferris Foundation, resulting in creation of a VR lab, VR course development, VR training, and the development of best practices in VR education.
Student workers in the Office of Transfer and Secondary School Partnerships are researching ways to best implement the technology for dual enrollment. The grant will build on existing partnerships with high schools and career and technical education centers, along with new partners formed as part of the grant.
In addition to increasing enrollment through dual enrollment, these strengthened current partnerships and new collaborations provide greater opportunities for Admissions to recruit students from these school districts to Ferris after high school graduation. Ferris plans to begin offering STEM dual enrollment courses using the Virtual Reality platform beginning in fall 2022.