Events and Celebrations
At Ferris, we like to ensure that the successes of our students are acknowledged and celebrated. Here are a couple of ways that we celebrate our First-Gen students.
National First-Generation Student Celebration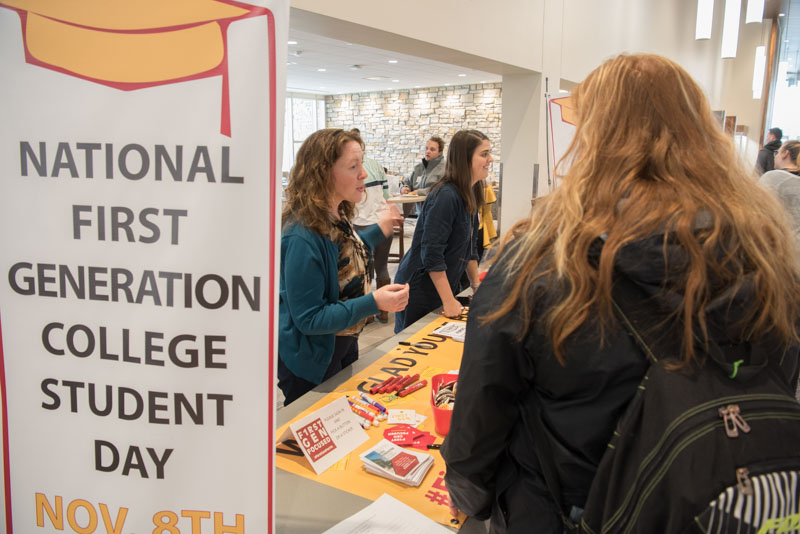 In 2017, the Council for Opportunity in Education (COE) and the Center for First-Generation Student Success launched the inaugural First-Generation College Celebration. The date of November 8th was selected to honor the anniversary of the signing of the Higher Education Act of 1965.
Ferris State University was one of the first schools in the nation to participate in the National First Generation College Student Celebration in 2018. Faculty, staff, and students from across campus came together to celebrate first generation students and their successes. In 2019, Ferris decided that one day was not enough to celebrate the success of our First-Gen students, so we extended the celebration to a week-long event.
2022 Celebration Events
All events are free for Ferris First-Gen students. Check back to see more events as they are added. Click here to read an article covering past celebrations.
Loading...
GraDuation Cords
At Ferris, one way in which we honor the accomplishments of our First-Gen students is through graduation cords that can be worn at commencement.

The teal in the First-Gen graduation cord represents a connection to the past and future. Teal represents inspiration, growth, open-mindedness and uniqueness while encouraging objective and analytical thinking.
The yellow in the First-Gen graduation cord represents acquired knowledge and continued inquisitiveness. Yellow is an uplifting color that illuminates happiness and hope. It evokes creativity and new ideas, helping us to find new paths into the future.