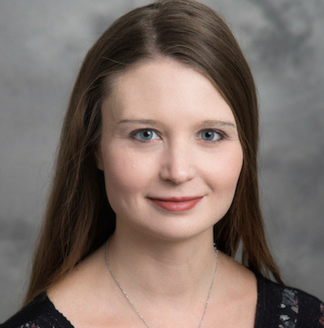 College/Department: Educational Counseling & Disabilities Services
Title: Director of Accessibility & Disability Services
Office: Arts & Sciences 1017K
Phone: 231-591-2742
Email: [email protected]
Undergraduate Institution: Central Michigan University
Undergraduate Major(s) & Degree(s) Achieved: Bachelor of Science in Psychology
Graduate Institution(s): Central Michigan University
Graduate Major(s) & Degree(s) Achieved: Master of Arts in Professional Counseling
How did you learn that you were a first generation college student?
I don't remember the first time I heard the term "first-generation" but I do remember the first time I understood the significance of it. It was at my high school graduation open house. I was showing my family my diploma and my uncle said, "That's what one of those looks like!" I then realized that no one in my family had ever graduated high school or gone to college. They wouldn't understand the workload. They wouldn't be able to help me navigate. I was on my own.
What support system or mentors did you have in college?
I had some great professors who took a personal interest in me. Without them, I would not have believed in myself.
What is something that you know now, that you wish you knew when you were in college?
I wish I knew to take it one day at a time. I would get my syllabi at the beginning of the semester, look at everything I had to do, and I would freak out. There were many times when I broke down and cried because I thought that I wasn't going to make it, but I did. Also, In my first semester, I wish someone would have told me not to sacrifice my sleep. Sleep is essential.
What advice do you have for a first-generation college student pursuing a degree at Ferris?
You are not alone. There are people here who will be your support system. You just need to reach out when you are feeling overwhelmed.