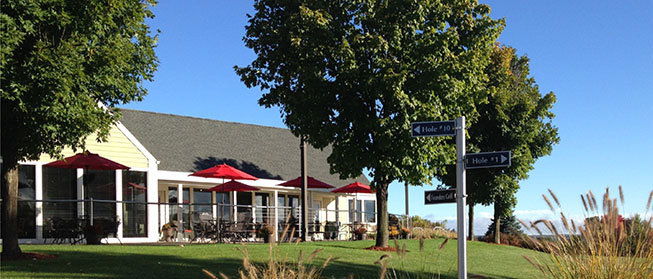 The Clubhouse at Katke serves as a key feature for the PGA Golf Management Program at Ferris State University. The Clubhouse is the Learning Lab for the students in the program and offers a hand-on experience in golf operations. Katke's golf operation is run 100% by the students of Ferris, where they learn and apply the skills needed in golf car fleet management, tournament operations, customer relations, and golf instruction.
Overlooking the campus of Ferris State University, the clubhouse features a 1,000 square foot Golf Shop offering an array of merchandise which include latest in equipment, apparel, and accessories.
The Clubhouse also features locker rooms, available to students, members and guests. Lockers provide storage for golf clubs or work attire when golfing. The lockers rooms also have shower areas for golfers looking to clean up after a round or practice session.
Katke's Multi-Purpose Room provides the perfect space for classes, presentations or small business meetings. The room overlooks the golf course and provides seating for up to 65 guests. The room also has white boards, LCD projector and wireless internet. Ample parking is available and assorted beverages, snacks or lunch can be provided upon request.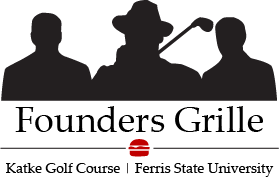 Founders Grill at Katke offers a menu perfect for golfers grabbing something to go. Our "On the Turn" Menu offers a variety of specialty hotdogs, subs, sliders, soup or snacks. The grill is open daily with seating available inside or outside on the Parson's Patio, overlooking the 1st tee and 9th green.
For more information about Katke Golf Course or the PGA Golf Management Program, call the Golf Shop at 231-591-3765