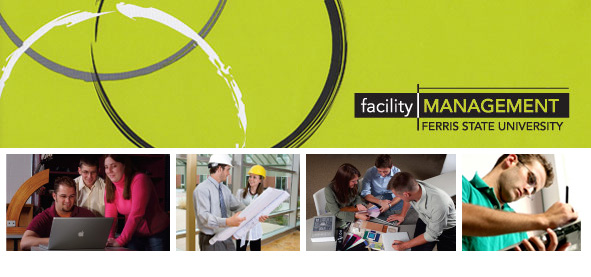 The pioneering Facility Management curriculum at Ferris State University has a proud record of providing a professional cutting edge facility management education. The program is recognized among professionals, corporations and associations as producing qualified, employable graduates with valued technical and management skills. Our graduates currently enjoy successful careers in facility management, architecture and in other professions of the built environment.
Facility Management is a dynamic, evolving profession that faces new challenges and opportunities created by technology advances and global business development. As defined within the International Facility Management Association's (IFMA) official statement, it is:
'...the practice of coordinating the physical workplace with the people and the work of the organization ... integrating the principles of business administration, architecture, and the behavioral and engineering sciences.
The Bachelor of Science in Facility Management degree is accredited by the Applied and Natural Science Accreditation Commission (ANSAC) of ABET - http://www.abet.org. All courses in the curriculum qualify for Certified Facility Manager maintenance points.
Ferris State University offers three educational programs dealing with Facility Management designed to meet the needs of various individuals who plan to or currently deal with facilities.
Within all three programs faculty are committed to providing high, quality instruction and programming. As part of the Architecture and Facility Management Department within the College of Engineering Technology, the FM curriculum has the advantage of providing a balanced, technical education that fosters critical thinking skills along with business skills and knowledge.
We invite you to join us and be part of this growing and dynamic profession of challenge and opportunity.