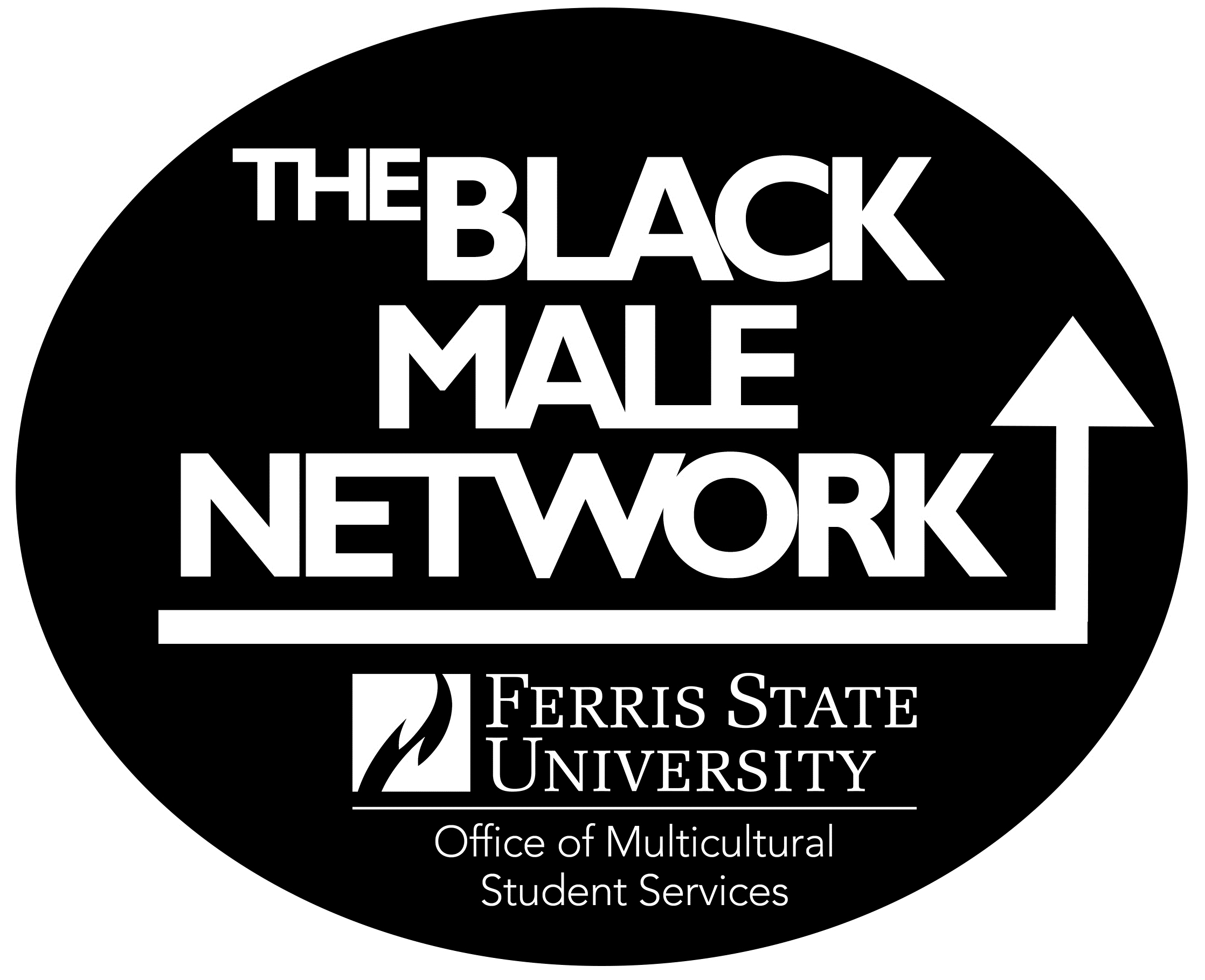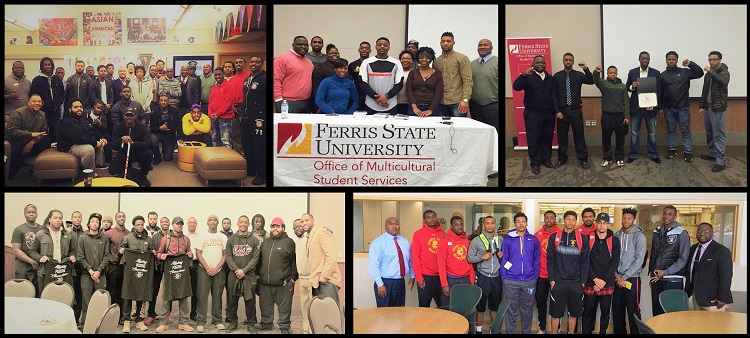 The Black Male Network is a program created by the Office of Multicultural Student Services in the Spring of 2015. "The Network" consists of a series of activities focused on the development and success of Black Male students at Ferris State University.
This program provides an opportunity for Black males at Ferris to "make positive connections" with their peers and professionals in order to assist them in obtaining their degrees and to contribute towards society.
Learning Objectives & Goals for the program:
To stimulate personal and academic growth and development with the Black males engaged in the program
To increase the level of engagement between Black males at Ferris. And to encourage and increase engagement between the Black males that attend Ferris and Black male professionals
To increase the retention and graduation of Black males at Ferris
Program Highlights:
Success Plans - students create and maintain a success plan to address their academic and personal goals for the semester
Connect Sessions - students connect on a bi-weekly basis to address a variety of personal and academic topics
Events - students attend off-campus social outings and conferences (free of charge)
Resources - we offer free giveaways such as professional dress attire, and one-on-one support
Meeting Dates/Times/Locations:
Please join us for our virtual meeting Thursday April 16, 2020 at 6PM. The topic will be What it takes to be a successful leader. Meeting ID 4377 885 858 Password 9Ox84b https://zoom.us/j/437885858?pwd=QUdPTTREeWl5OGVGV2JiRlU3QWJFdz09
Get Involved:
The Black Male Network is focused on supporting men of color at Ferris State University!
Students interested in being involved in the Office of Multicultural Student Services' Black Male Network are encouraged to complete the student profile application in the OMSS located in the FSU Library - FLITE Suite 159.
Contact:
Ferris State University
Office of Multicultural Student Services
Attn: Darnell Lewis

[email protected]

231-591-5029
or
Dr. Matthew Chaney

[email protected]
FSU Library, FLITE Suite 159
1010 Campus Drive
(231)591-2617 I

[email protected]