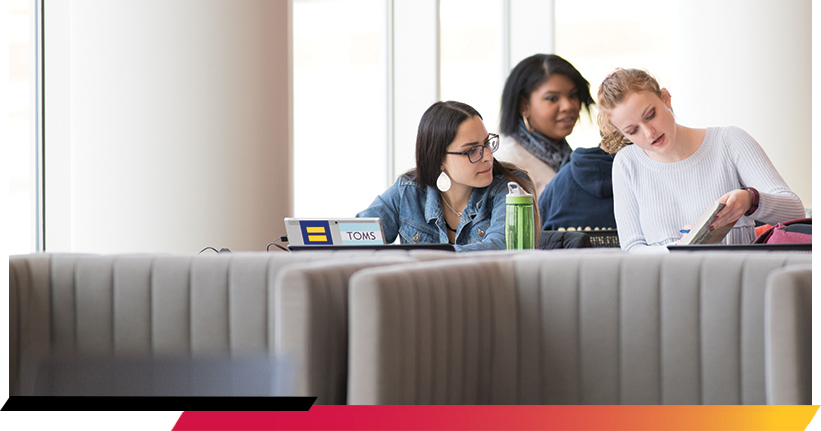 Tips for a Successful Final Exam Week
Final exams are right around the corner and while it's easy to fall into the habit of cramming and and late nights, check out these tips to help you handle the stress of the week and set you up for success!
1. CREATE a study plan
This is the first step to a successful exam week. Start by making sure you have the correct time and day for each exam and add it to your calendar or planner. From there, determine how to prioritize your study time — some classes will require more dedication than others. Once you figure out these details, make sure to stick to your plan and adjust where needed!
2. fuel your body & get enough sleep
Eating well and getting enough sleep can often be neglected during a hectic week, but it's crucial to keeping your body and mind energized. Instead of relying on caffeine, try foods with high proteins or other foods that boost brainpower such as mixed nuts, avocados, and berries. Getting enough sleep will also allow you to stay focused when it comes to exam time.
3. form a study group
It's not too late to get a group together and study. When you discuss class material with others, you are more likely to retain information, have a better understanding of the subject, and even gain new insights into the material.
4. find a new study space
It's easy to get stuck or become unmotivated when you're in one space too long. Change up your environment. Whether it's a different room in your house or a completely new location, changing your space will improve your focus.
5. get outside
Self-care is especially important this week. Make sure you take a break from the books and reenergize with some fresh air. Even with the colder weather, consider taking a quick walk or going for a run!
6. CREATE a distraction-free space
It can be tempting to grab your phone and scroll through social media, but now is the time to focus. Refer back to your study plan and turn your phone completely off or to 'do not disturb' so your full attention is on the class material.
7. CELEBRATE
Don't forget to take some time to celebrate your accomplishments from the semester and the completion of exam week!