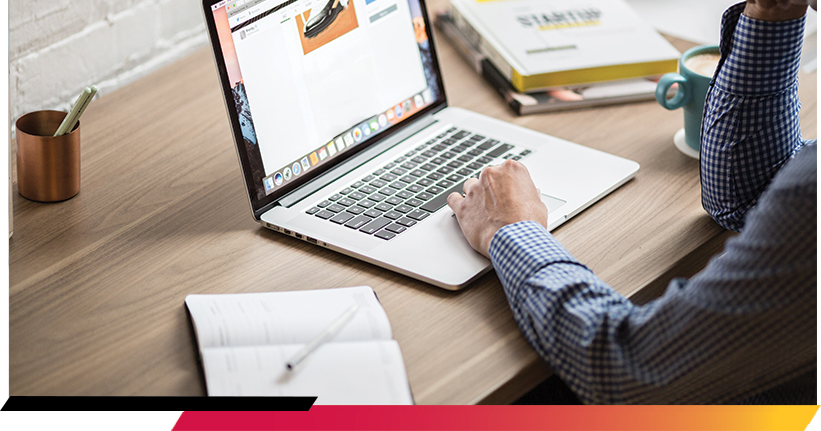 Winning the Interview
With less than one week until the first Virtual Career Fair of 2021, now is the time to start preparing for the big day.
Here's a list of tips to help you succeed:
1. Do your research
With over 60 employers attending the Virtual Career Fair next week, there won't be enough time to meet with every company. Start by exploring the list of companies attending. Next, it's time to do your research and make a plan. Find the companies you're most excited to meet with and take notes on each. Compile a short, strategic list of questions to ask the employer about their company and the position they're offering. This will set you apart by showing employers you're prepared and interested. Once you've narrowed down your list of companies, jot down your plan for meeting with them. At the fair, test your skills on a few potential employers before speaking with your favorites.
To view the list of companies, head to Handshake and create an account with your Ferris.edu email. Click Events, Career Fair, and find the Ferris Virtual Career Fair event.
2. Refresh your resume
Ensure your resume is up-to-date and ready to rock! After adding any necessary updates, make sure you dive into the details. Is your resume reflective of the type of position you're looking for? Have you double checked the formatting and grammar? Once you feel confident in your updates, email your resume to the Center for Career and Professional Success office to finalize it. Consider sending a job description to ensure your resume has the correct tone and design to pique the employer's interest. Don't forget to save your final copy as a PDF so it can easily be sent to potential employers.
3. TeST Your TeCh
The Virtual Career Fair will be hosted on Easy Virtual Fair. Consider creating an account early and begin navigating the platform so you're ready to go on the big day. Make sure your video and audio are working so you're prepared to meet with employers. A good internet connection will also be important! Setting up a free Zoom account will help you test your tech. Check the lighting and background in your video to ensure it looks professional (including what you wear the day of the event). Also consider uploading a virtual background for your Zoom account.
4. Follow Up
Don't forget to follow up with everyone you meet. Make sure you connect quickly with a professional, simple, and short thank you for meeting with you. Tie in a unique moment or feature of the company if you can! For example, "I enjoyed hearing about your role the past three year within the company and your passion for serving your clients. It sounds like a great company to work for, and I found the open position to be very interesting."
Good luck next week, Bulldogs!