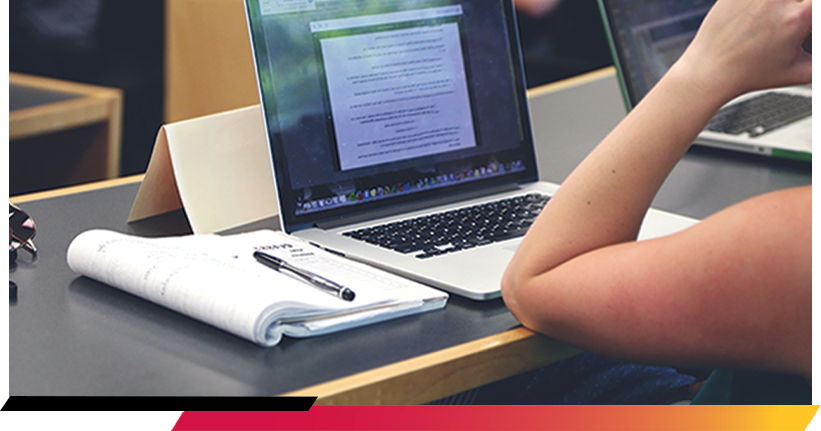 A Winning Application
Scholarships are a powerful tool for covering the cost of college. There are hundreds of opportunities out there if you know where to look, but finding scholarships is just the beginning. It's your application that will be the deciding factor. We're created a scholarship guide to help you create a winning application.
1.

Get Organized

With so many scholarships available with varying due dates, it can be easy to miss one. It's important to create a system for finding new scholarships and tracking due dates. This can look like setting reminders on your phone or using a planner. Do what works best for you! From here, you'll want to block off time for researching scholarship opportunities, crafting your essays, and submitting applications. Think of it as your new high paying, part-time job. It'll be worth it.
2.

Request Recommendation Letters Early

Sometimes scholarship applications will require a recommendation letter. Provide plenty of time for your employer, professors, and professional contacts to write one for you. Be prepared to write your version of your recommendation letter to help them get started with theirs. This will also be a good exercise to help you discover and articulate your strengths which you can use while writing scholarship essays.
3.

Proofread

We can't stress how important this is! Spelling and punctuation can make a big difference. Double-check your application answers and proofread your essays before submitting them. Once you've done this yourself, find a friend or family member to proofread it as well. Grammarly is another helpful tool to ensure your applications and essays are mistake-free.
4.

Don't Reuse Essays

With so many scholarship opportunities out there, filling out applications for every one of them can be time-consuming. While many scholarship writing prompts are similar, writing a "one-size-fits-all" essay will not give you your best shot at receiving the award. Usnews.com recommends tailoring each scholarship essay towards your goals and answering the prompt directly.
5.

Ask for Help

Family members, employers, and Ferris staff members are great resources while you're applying for scholarships. They can help you proofread your essays and may know of additional scholarship opportunities in your industry. Don't be afraid to ask for help!