Becoming a Police Officer
Criminal Justice alumnus Tony Fountain graduated from Ferris with one clear goal in mind: to become a police officer. Thanks to his hard work and the experience he gained at Ferris, Tony now works full-time as an officer with the Muskegon Police Department.
"The reason I became interested in criminal justice...It's a little goofy," laughs the Ferris grad. "My mom and I used to watch cop shows growing up. I saw all the action of jumping off buildings and chasing after people in cars and thought it was the coolest thing that I had ever seen."
"Obviously now I realize that was not all that realistic," explains Tony. "But seeing that, and seeing police officers drive past my house and wave at me as a kid...That made a big difference in my life."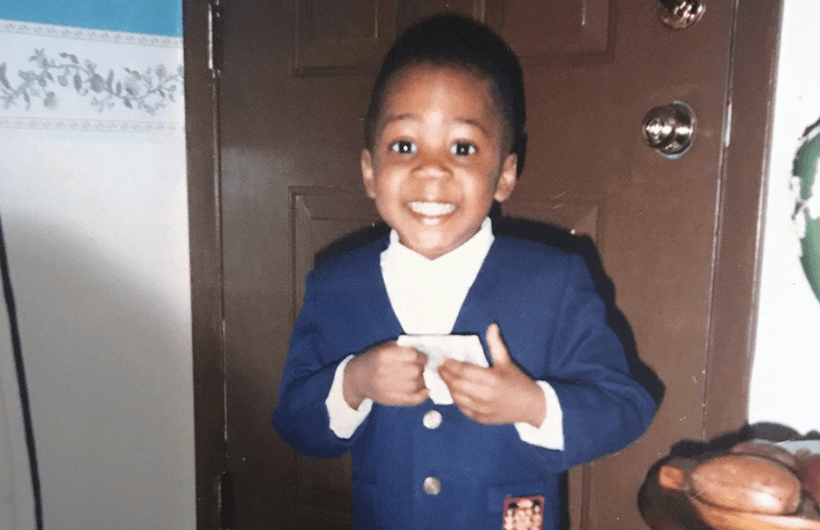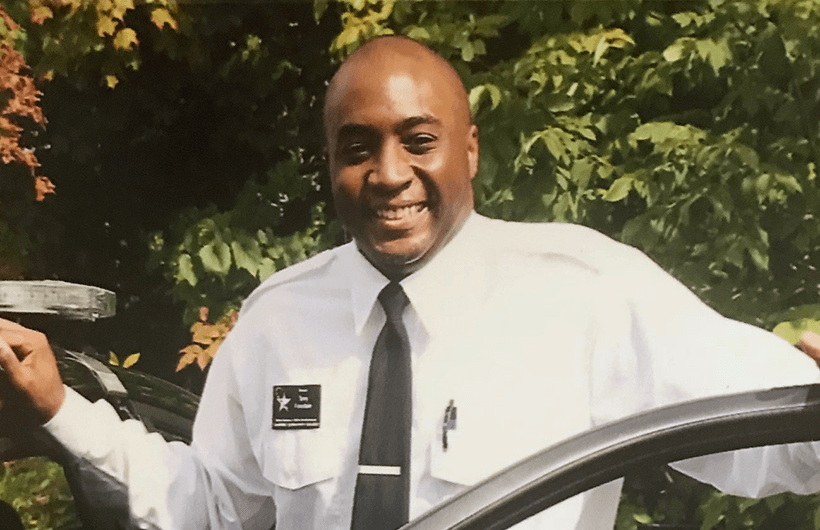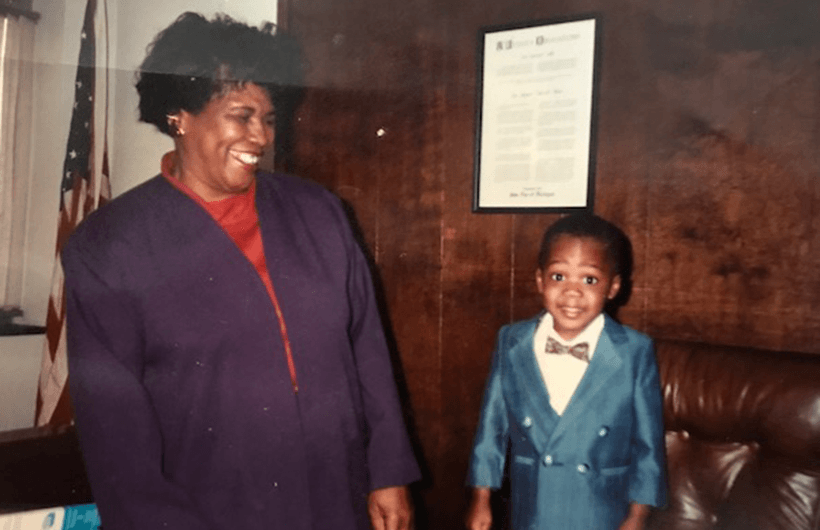 Tony grew up in the small town of Whitehall, Michigan as the youngest of five brothers and sisters. After graduating high school, he took classes at both Grand Rapids Community College and Muskegon Community College, trying out a few different majors before deciding to pursue a degree in Criminal Justice.
"I tried to get into sports broadcasting and even thought about being a car mechanic," said Tony. "I quickly found out I am not good at fixing cars!"
"It wasn't until I took my first ride-along with the Muskegon County Sheriff's Department that I decided to pursue criminal justice as a career. I knew that I needed to be a police officer."
Tony graduated with his associate degree from MCC and transferred into the Criminal Justice program at Ferris - Muskegon.
"While at Ferris I loved learning about all the ins and outs of the criminal justice system. Having teachers who were defense attorneys, former police officers and federal probation officers was incredibly valuable. I wouldn't be where I am today without the knowledge they gave me."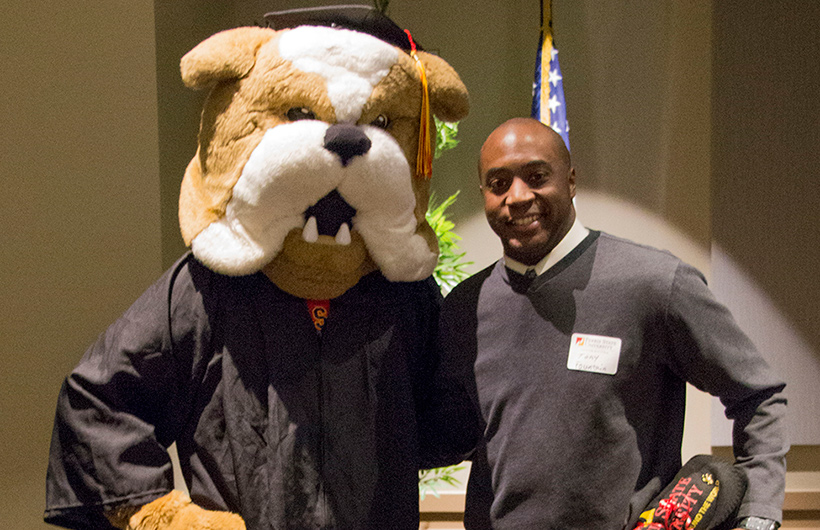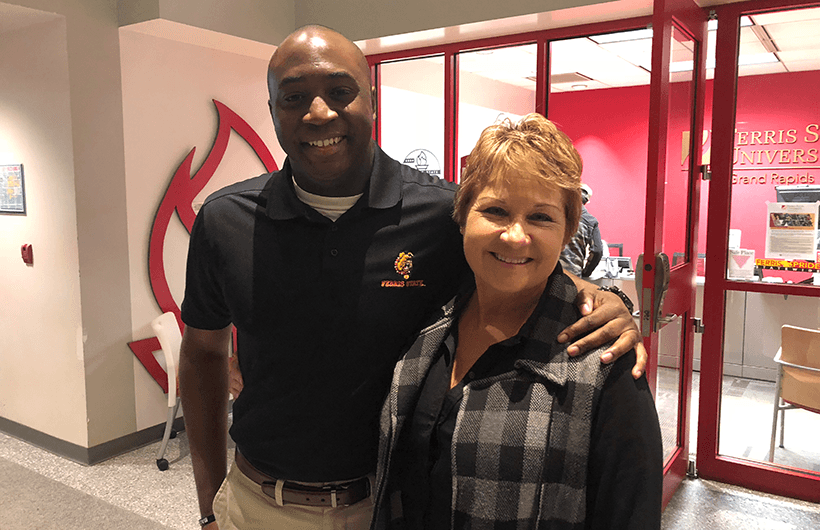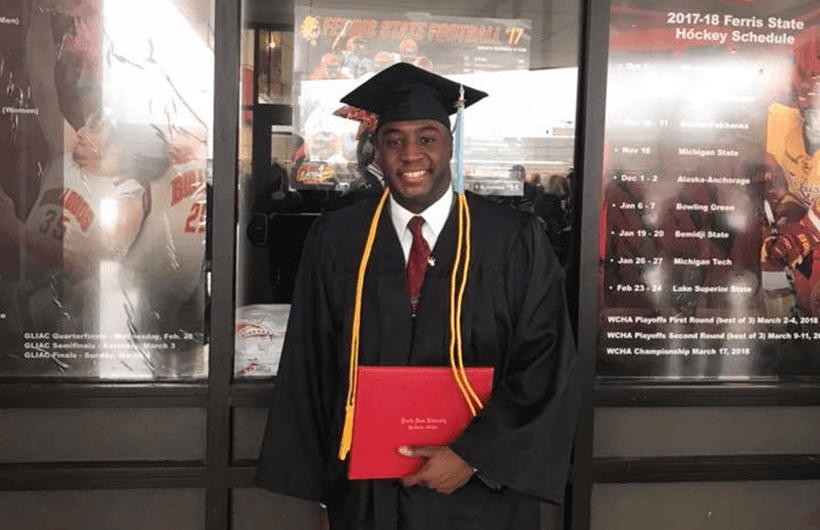 Tony graduated from Ferris in December 2017 and currently works full-time as a police officer with the Muskegon Police Department.
"My advice is don't give up. Push through. It may take a while, but you know when you reach that end goal it's going to feel like you've just climbed a mountain," Tony said. "When I finally got my degree, I felt like Rocky at the top of the mountain!"

For more information about the Criminal Justice program and all the programs offered at Ferris - Muskegon, check out our location page.