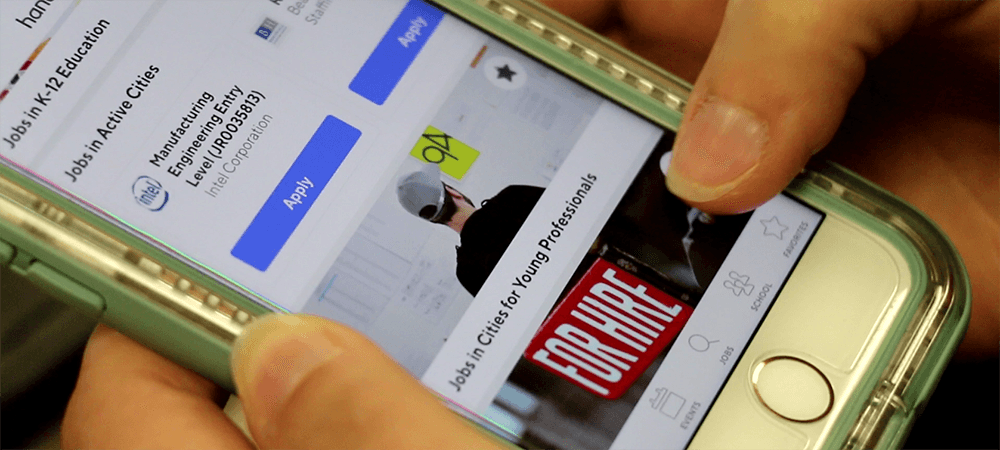 Let Handshake Help!
College can be stressful, but finding your next job shouldn't be. That's why we have Handshake, an interactive platform that lets you explore jobs and internships from thousands of employers, network with your classmates and get expert advice from the Ferris State University Career Center.
Thousands of Jobs
There are thousands of jobs posted on Handshake each semester for you to explore and apply to. You can search by keyword, location, or industry and favorite job postings and organize all your applications in one place.
How to Apply
Applying for jobs on Handshake is quick and easy. While each job application process is a little bit different, many jobs simply require you to upload your resume and cover letter right on the site and click submit. For others, you'll be directed to the company's website to apply.
Easy Signup
As a Ferris student you already have a Handshake account. Just head over to app.joinhandshake.com and enter your Ferris email to login and set up your profile. From there you can select the fields you're interested in, classes you've taken and what you're looking for in a workplace.
Custom Homepage
Handshake is all about making sure you see fresh, new content every time you log on. Your homepage is personalized so you'll see the types of jobs, events and networking opportunities that you care about. Every day you can discover other students in your major, scan internship opportunities or check out which companies are hiring graduates with your degree.
Networking Opportunities
Make your profile public and you'll have the ability to chat with classmates and alums, as well as check out their profiles. With hundreds of Bulldogs using Handshake each semester, learning from your peers' previous experiences should be a piece of cake. You can also chat directly with potential employers about job and internship opportunities. Each employer on Handshake has been individually rated and approved by the university.
Use Handshake Mobile
Take the job search with you by downloading the Handshake mobile app! You can explore jobs, favorite them and even apply for them right on your phone.
To find out more about Handshake and the other resources that the Ferris State University Career Center offers for off-campus and online students, visit our Career Center page.