Start Your Bulldog Story

After your application has been accepted, your next step toward Ferris is to complete orientation. For Fall 2022 you will need to first complete online orientation and then join us on campus this summer for an in-person session.
2
In-Person Orientation
Once you finish online orientation, join us on campus to see it all for yourself. Our in-person orientation sessions start in June. They're the best way to dive in and start living that Bulldog life. You must complete online orientation before signing up for an in-person session.
Sign Up for In-Person
Questions?
We're here to help at [email protected] or (231) 598-8210.
Fall 2022 Enrollment Checklist

1. 2022-23 FAFSA
Start Your FAFSA | Our school code is 002260.
2. Online Orientation
3. Housing Requirements
4. Schedule Classes Virtually
You'll receive more info after finishing orientation.
5. In-Person Orientation
Sign Up | Make sure to finish online orientation first.
6. FIRST DAY OF CLASSES
Aug. 29 - Add it to your calendar
More Ways to Prepare

Virtual events, campus tours, 1 on 1 chats with financial aid advisors and more.
Discover all of the ways we can help you succeed as a Bulldog.
Make sure the fam has all the answers they need to support you as a Bulldog.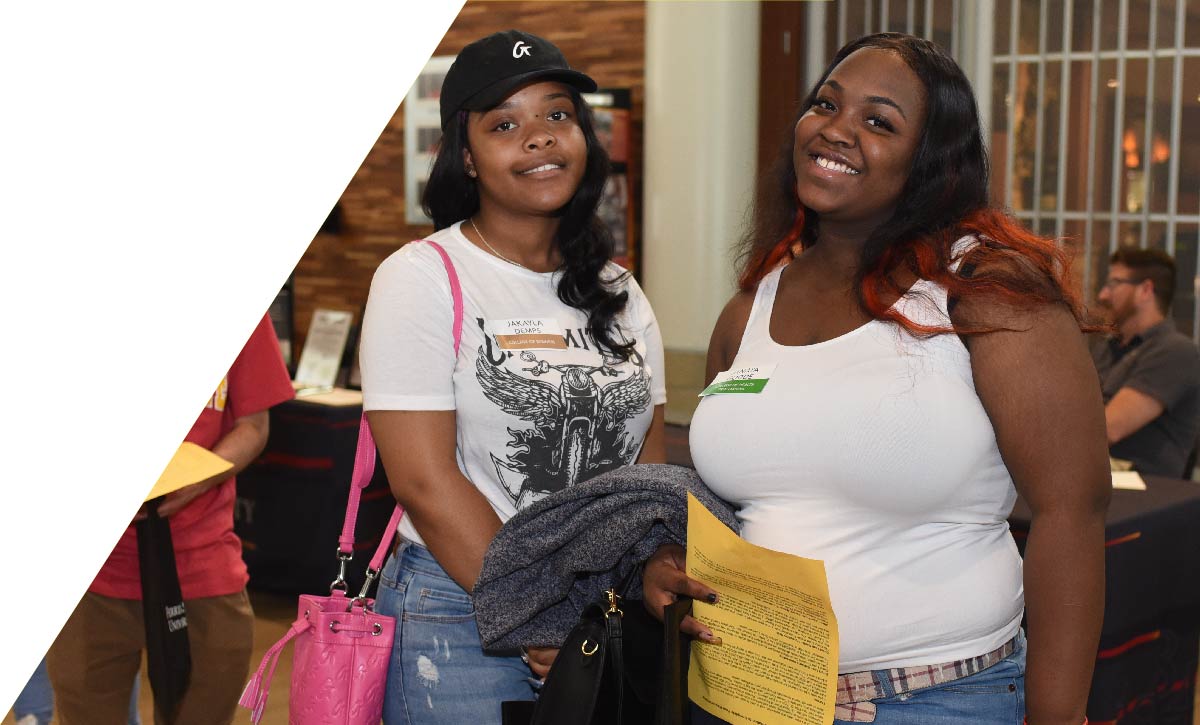 What's Next

Housing
If you're required to live on campus, you will need to make sure to apply for housing before you can register for classes. Head to MyHousing to get started. You can find it in the Dining and Housing section of MyFSU.
Billing
You will find your student bill in MyFSU. Whenever an updated statement is issued, you will be notified at your Ferris email address. If you want others (like your family) to have access to billing notifications, statements and to make payments, make sure to add them as an authorized user in the E-bill section of MyFSU.
Your Student ID
Your Ferris ID has superpowers. Not only does it give you the ability to check out books, attend events, and access the rec center and other important parts of campus, it also unlocks student discounts at local businesses. You can pick up your ID at MyBulldog Service Center in the David L. Eisler Center.