Meet Dr. Brooke Moore, MCO's Acting Associate Dean
Dr. Moore comes to MCO with 16 years of higher education experience. In her new role as Acting Associate Dean, she brings a passion for student development, leadership, and organizational communication. Welcome, Dr. Moore!
What is your educational/career background?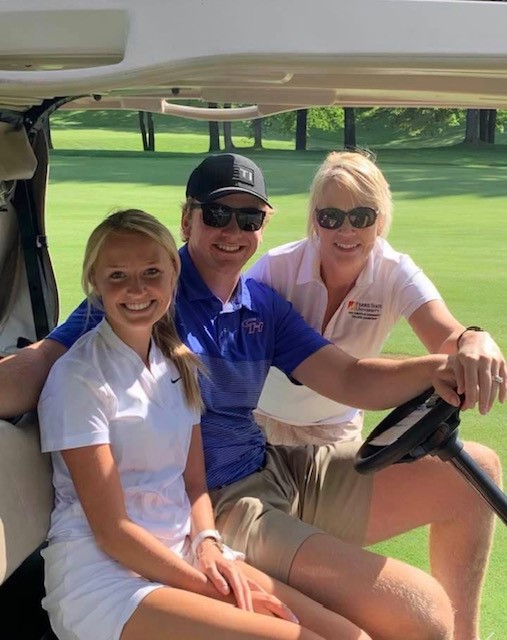 Dr. Moore and her family

Prior to joining Ferris State University in 2006, I was a Management Training Specialist for Meijer, where I trained store managers and employees. Later I moved from Grand Rapids to Stanwood and began work at St. Ives & Tullymore Golf Resort where I was the Membership/ Group Sales Director for twelve years.
Shortly after earning my MSA in Organizational Communication at Central Michigan University, I started teaching at FSU as a Visiting Assistant Professor of Communication in the College of Arts & Sciences (now the College of Arts, Sciences & Education). I then worked in Retention & Student Success as a Faculty Coordinator of FSU Seminars for first-year students and with the Faculty Center for Teaching and Learning in various roles. I am most recently coming from Extended and International Operations (EIO) where I led campus-wide innovative initiatives and served as the Texas Program Director for the Doctorate in Community College Leadership (DCCL) Program, of which I am a Cohort 5 graduate.
I am excited about working at MCO because there are not many opportunities where you get to work directly with students and faculty on a regular basis. Since I enjoy both, it is the best of both worlds – Academic and Student Affairs.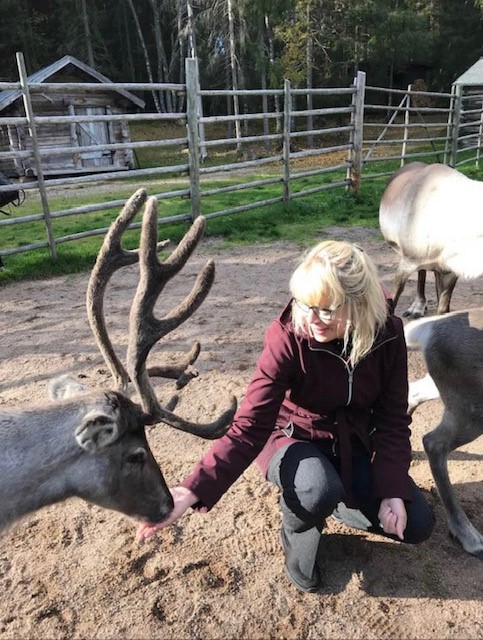 Dr. Moore in Rovaniemi

What activities do you enjoy outside of work?
I enjoy traveling and led a study abroad trip with graduate students to Finland in 2019. I even got to feed a real reindeer in Rovaniemi at the North Pole (see photo). My favorite time of year in Michigan is summer. I enjoy golfing, paddleboarding, and pontooning (not sure that is a verb). You will often find me hanging out with my family, which includes my husband David, daughter Blake (25), son Mitchell (22), and our chocolate lab Jinx. My son is a second-year pharmacy student at Ferris, so I will have the parent's perspective of your experience as well.
If there's something you could say to an MCO student, what would it be?
Surround yourself with supportive, positive people on your journey. The people you meet along the way will become your friends for life. Never hesitate to reach out if you need help. Asking for help when you need it is a sign of strength. You have a team of faculty and staff here who are dedicated to your success. You've got this!