Taming the Verbal Terrain
Unraveling the teaching of Listening & Speaking

Friday, July 21st and Saturday, July 22, 2017 • Ferris State University • Big Rapids, Michigan
The Lighthouse Summer Symposium aims to bring local and international colleagues together for a different type of professional colloquium. Unlike larger events in the field, Lighthouse focuses on select topics of TESOL. The attendees engage in workshop-style sessions in a collegial atmosphere, where innovative best practices are explored. Besides the sharing of ideas, the symposium is also designed to foster professional camaraderie.
This year's symposium will focus on various pedagogical aspects related to Listening & Speaking. These past four years, Lighthouse has had the pleasure of hosting some world-class presenters. In that spirit, we are happy to welcome Dorothy Zemach as our keynote speaker.
Dorothy Zemach, ESL Professional, Materials Developer.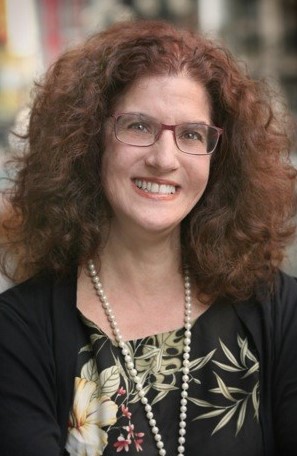 Dorothy Zemach taught ESL for over 20 years, in Asia, Africa, and the US. She holds an MA in TESL from the School for International Training in Vermont, USA. Now she concentrates on writing, editing, and publishing ELT materials and textbooks and conducting teacher-training workshops. Since turning to materials writing, she has penned everything from the Teddy Bear's Magic Music teacher's book to the lowest and highest levels of Macmillan's flagship course Open Mind to the groundbreaking English for Scammers (self-published). A frequent plenary speaker at international conferences, her areas of specialty and interest are teaching writing, teaching reading, business English, academic English, curriculum design, testing, and humor.
We look forward to seeing you in July!