ESL Writing for Digital Natives
Symposium dedicated to meeting English Learners where they are and leading them to success
Friday, July 22 and Saturday, July 23, 2016 • Ferris State University • Big Rapids, Michigan
The Lighthouse Summer Symposium aims to bring local and international colleagues together for a different type of professional colloquium. Unlike larger events in the field, Lighthouse focuses on select topics of TESOL. The attendees engage in workshop-style sessions in a collegial atmosphere, where innovative best practices are explored. Besides the sharing of ideas, the symposium is also designed to foster professional camaraderie.
This year's symposium will focus on various pedagogical aspects related to academic writing. While the presenters will address the fundamentals of teaching writing, they would also look at ways to incorporate technology in writing curriculum, as our English learners have become more tech-savvy. Hence, the theme for this year's symposium is ESL Writing for Digital Natives.
These past three years, Lighthouse has had the pleasure of hosting some world-class presenters. In that spirit, we look forward to welcoming Keith Folse and Jeanne Lambert as keynote presenters at this year's symposium. We also have the pleasure of welcoming The Dangling Participles, who will be performing for the first time at the symposium.
Keith Folse, TESOL Professor, University of Central Florida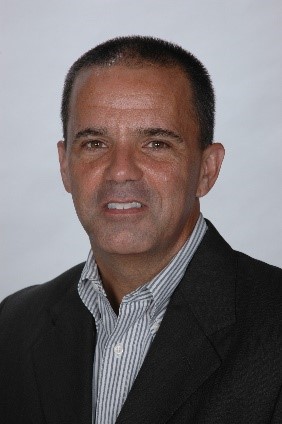 Keith Folse is Professor of TESOL at the University of Central Florida, where he teaches in the MA TESOL, PhD TESOL, and Undergraduate TEFL programs. He has many years of teaching experience with ESL in the US and EFL in Saudi Arabia, Malaysia, Kuwait, and Japan. His main research interests are in best practices in teaching vocabulary, writing, grammar, and reading. As materials developer, he is the author of more than 55 books on various aspects of English language teaching and learning. In addition to being a language teacher, Dr. Folse has a great deal of experience as a language student. He studied French and Spanish in high school and later at the university. He also studied Arabic in Saudi Arabia, Malay (and German) in Malaysia, and lastly Japanese in Japan in an intensive Japanese language program. Perhaps his most interesting teaching job was the teaching of Spanish in Japanese in Japan! In addition to being a language student trying to learn by interacting with natives in the host country, he has also been a traditional student when he studied Japanese in an intensive JSL (Japanese as a Second Language) program in Tokyo.
Jeanne Lambert, ESL Writing Lecturer, The New School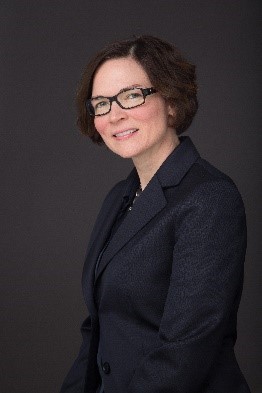 Jeanne Lambert has worked as an ESL teacher, program manager, faculty developer and materials writer for over 20 years. She specializes in academic writing and English for Academic Purposes. She currently teaches at The New School in New York City. Previously, she taught in Columbia University's American Language Program (ALP) and at the City University of New York (CUNY). While at Columbia University, she taught graduate students in the School of International and Public Affairs and participated in the ALP's accreditation process with an emphasis on program-wide reading and writing assessments. At CUNY, she taught in and led college transition programs and co-designed a faculty development program to help high school ESL teachers align their reading and writing curricula with college standards. She has authored and edited a range of ESL educational materials, including a writing guide for the Department of Peacekeeping at the United Nations. Her writing guide will be used at UN headquarters in New York City and in the field all over the globe. She is currently the series editor and author of Final Draft, published by Cambridge University Press.
Symposium Schedule
Friday, July 22, 2016
Time
Event
8:00 – 9:00 AM
Breakfast
9:00 – 9:15 AM
Welcoming Remarks by Dr. Paul Blake, Lisa vonReichbauer, and Louis Arokiasamy
9:15 – 10:00 AM

Keynote: Keith Folse
Academic Word Lists for Writing

10:10 – 11:30 AM
Workshop: Tyler Morkin
The Case for Wikipedia in the Writing Classroom
11:30 – 1:00
Lunch
1:00 – 1:50 PM

Workshop: Jolene Jaquays & Melojeane Zawilinski


Using Infographics for Teaching Writing
2:00 – 3:30 PM
Workshop: Keith Folse
Activities for Incorporating Vocabulary in Student Writing
3:30 – 4:30 PM

Teatime Activity: Danielle Peterson
Treats & Talk

4:40 – 6:00 PM
Workshop: Ila Baker, Terri Bieszka & Joan Conway
Coloring Between the Lines: Mastering Writing Tasks through the Use of Templates
6:00 – 8:00 PM
Dinner at the Gypsy Nickel
Saturday, July 23, 2016
Time
Event
8:00 – 9:00 AM
Breakfast
9:00 – 9:15 AM
Welcoming Remarks by Lisa vonReichbauer and Louis Arokiasamy
9:15 – 9:45 AM
Keynote: Jeanne Lambert
What Writing Classes Can Do for Digital Natives
10:00 – 11:00 AM
Workshop: Frank Braamhaar
Teaching Business English to Second Language Learners - A Dutch Perspective
11:00 - 12:40 PM

Workshop: Jeanne Lambert


Effective Ways for Helping Students Develop Their Academic Voice
12:40 – 2:00 PM

Closing Remarks by Dr. Piram Prakasam & Lunch
Hotel Accommodations
The Quality Inn (231-592-5150), which is close to Ferris State University, offers a special rate for Lighthouse attendees ($64 per night). Be sure to mention "Lighthouse" to obtain the discounted rate. There are also other hotels in town that may be more to your preference: the Holiday Inn (231-796-4400) and the Country Inn (231-527-9000).