Home Builders Association Foundation of Greater Grand Rapids Scholarship Endowment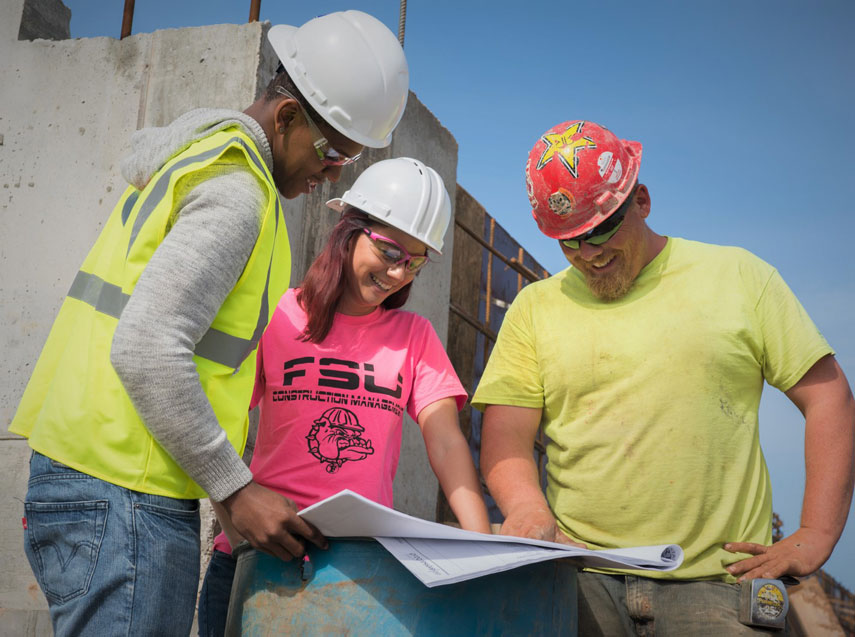 As housing and building needs continue to
increase, the need for quality and skilled employees is becoming a significant issue as the construction industry struggles to keep up with consumer demand. Recognizing this need, and additionally, the reputation of the Ferris State University Construction Management Program, the Home Builders Association (HBA) Foundation of Greater Grand Rapids established the HBA Foundation of Greater Grand Rapids Scholarship Endowment.
"There is huge demand for talent in all aspects of the construction trades," says current HBA president and chairperson Dale Hamill, of Lake Michigan Credit Union. "The need for builders, roofers, electricians, and other trades is increasing. Our hope is that by supporting and recruiting students into these fields, this scholarship can help employers meet the demand in the industry."
Created with matching funds from the Ferris Futures Scholarship Challenge, the HBA Foundation of Greater Grand Rapids Endowed Scholarship supports full or part-time students who have attended high school within Kent, Ionia, Montcalm, or Ottawa Counties, and are enrolled at Ferris State University in the Construction Technology & Management program, Building Concentration. First preference is given to students who indicate a desire to enter the residential home building segment of the industry. Second preference is given to students who attended a career technical center in high school, focused on the building trades, are actively involved with construction–related registered student organizations at FSU or have a family member that is affiliated with an organization that supports West Michigan construction organizations or the HBA.
To raise these funds, the foundation hosts the HBA Foundation Annual Clay Shoot, where attendees compete by shooting clay pigeons, and have the opportunity to network and learn more about all that the foundation does in the community.
"We only do one fundraiser a year, but proceeds from the Clay Shoot benefit our scholarships and grants," explains Hamill.
Founded in 1988 as a 501c3 to not only support the industry, but to also give back to the community, the HBA Foundation is the philanthropic arm of the HBA of Greater Grand Rapids. With members representing all aspects of the building trades and housing industry, the foundation focuses on supporting and encouraging young people to work in the housing industry, and is also dedicated to helping those in the area with special housing needs. The foundation awards approximately $60,000 in grants and scholarships annually.
learn more about the Construction Technology and Management program
Information about the HBA Foundation of Greater Grand Rapids