Ferguson Endowment to Benefit Welding Students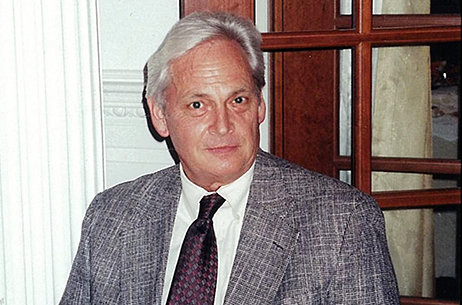 Ferris State University students enrolled in the College of Engineering Technology's Welding Engineering Technology program will benefit from a newly-established scholarship endowment which was created through the generosity of the friends and family of Thomas Eugene "Tony" Ferguson.
The Thomas E. "Tony" Ferguson Scholarship Endowment will be awarded to a full-time student majoring in the Welding Engineering Technology program who holds a minimum 2.75 GPA. This award provides recipients with funds to use for tuition, books, fees or other academic related expenses.
Tony was a friend of the Welding Engineering Technology program at Ferris, representing Fluor Corporation and facilitated support and shared knowledge with students. He was an American Welding Society (AWS) Inspector since 1980, an AWS Certified Welding Educator since 1995, a Life Member of AWS, sat on the Welding Advisory Committee for Greenville Technical College, a National Center for Construction Education Research Welding Instructor and an SNT-TC-1A Level III VT.
Tony's friends and family remarked "Tony's love of teaching, helping others to advance their careers make this scholarship so appropriate. Tony was a very kind person, one of impeccable character, loyalty, wisdom, contagious positivity, as well as a mentor and a friend to all that knew him."

Tony had a remarkable 58 years as a dedicated employee at Fluor Corporation and was considered the "go to" person to solve any welding problems. Notably, Tony was the welding engineer or welder of record on the first welding procedures ever qualified by Daniel Construction in the early 1970's. He prepared the original Welding Manuals for Fluor Corporation that became the foundation for so many prestigious and successful projects around the world.
The establishment of this scholarship endowment has great significance for Tony's family and friends.
"Tony understood the value of a good education," said Tony's friends and family. "This scholarship will honor his memory, his contributions to the welding industry, and serve as inspiration to those pursuing a career in the welding industry"
More information on Tony's life-long career and passion for the welding industry can be found here.
For more information on the award, or to make a gift to the Thomas E. "Tony" Scholarship Endowment, please contact The Ferris Foundation at (231) 591-2365 or by email.