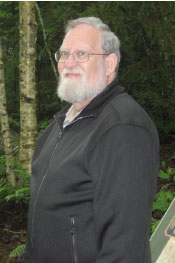 Secretary
I came to Ferris in 1978. Before that I received my degrees at The Ohio State University and Rutgers University and taught at Middlesex Community College in New Jersey and at SUNY College at Brockport, NY. I spent 35 years teaching psychology at Ferris in what is now called the Social Sciences Department.
For most of my career at Ferris there was no psychology major, so I taught psychology strictly as general education courses. Even though there was no major, I was interested in doing research with students. What I found was that many pre-optometry students were interested in doing research so I and some of my colleagues worked with them on various research projects, often presenting the results at regional conferences. After a psychology major was instituted, I continued to do research, but now with our psychology majors.
My specialty in psychology is developmental psychology, so much of the research I and the students did focused on children or adolescents. Among the topics we studied were the influence of video games on visual-spatial reasoning in adolescents, social relations among nursery school children, and the influence of prenatal hormones on childhood social relations in females.
My colleagues and I also did studies on pedagogy which we presented at a major teaching of psychology conference. We also developed one of the first computer testing systems used on the Ferris campus. I also developed and headed the Human Development minor.
After thirty-five years of teaching at Ferris I decided it was time to move to the next stage of my life. Retirement has been wonderful, filled with many new activities. Probably the most rewarding is my volunteer time at Riverview elementary school here in Big Rapids. Currently I work with third- and fourth-graders. Working with these children fits well with my developmental psychology interests. I also serve as secretary to the Emeriti Association and I volunteer on a University-wide committee. In addition, I continue to play in WCCB, the college/community band and I sometimes home brew my own beer.
Finally, I am still married to my lovely wife Elizabeth, a former elementary school teacher and we do many things together, including visiting our two daughters, one who lives in Clawson, MI and one who lives in Manchester, NH.