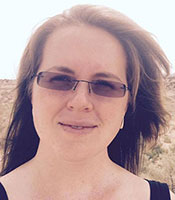 Corporate and Foundation Grants Manager
(616) 485-6134
Ferris State University – Grand Rapids
151 Fountain Street NE, 182H
Grand Rapids, MI 49503
[email protected]
Kara Eagle is the Corporate and Foundation Grants Manger for University Advancement and Marketing. She is based in Grand Rapids but will split her time between the Grand Rapids and Big Rapids campuses while working with Advancement officers and other University faculty and staff.
Kara has previously worked for 10 years in development and has a solid background in grant writing for both small non-profits and educational institutions. Most recently, she served as Executive Director of C-SNIP in Grand Rapids, a community spay/neuter initiative partnership.