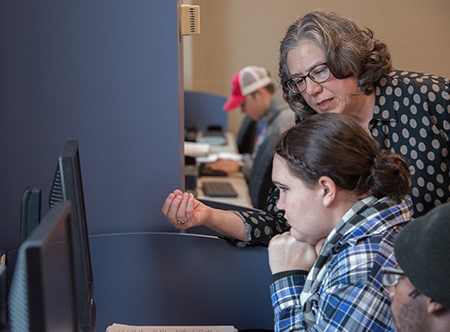 Ferris State University is set to welcome back students for the Fall 2016 semester, readied with important deadlines and events to get the year started. Classes start on Monday, Aug. 29.
Bulldog Beginnings kicks off on Friday, Aug. 26, to get students involved and comfortable with campus and the community, with events like Meijer Mania and Big Rapids Beginnings, followed by Founders' Day, on Thursday, Sept. 1. Click on the Bulldog Beginnings website for more information about the numerous activities.
For a complete and detailed list about these and other university events throughout the year, check out the University Events Calendar or the Bulldog Beginnings homepage.
Important Dates to Start the Fall 2016 Semester


Wednesday, Aug. 24

Late registration for the Fall 2016 semester begins.
Thursday, Aug. 25

Students in the Honors program can begin moving in between 8 a.m. and noon, or optionally can choose to move in as late as Saturday, Aug. 27.
Friday, Aug. 26

Residence halls and apartments will be open at 8 a.m. for students to begin moving in.
Bulldog Welcome kicks off Bulldog Beginnings and student welcome by hosting games, giving away prizes, and providing new and returning students with an opportunity to get to know one another and get comfortable with campus. The event begins at 7:30 p.m. at Top Taggart Field with President Eisler and other high-ranking university officials.
Residence Hall Association hosts a movie night in the South Quad, outside of The Rock Café. The movie, Captain America: Civil War, begins at 9 p.m.
Saturday, Aug. 27

Big Rapids Beginnings gives students a chance to get familiar with downtown Big Rapids and the local community. The event runs from 3 to 6 p.m. and a shuttle for transportation will be provided.

Meijer Mania runs 7 to 10 p.m. at the Big Rapids Meijer, with games, giveaways, raffles, a live DJ and coupons for the semester.
Monday, Aug. 29

The first day of the Fall 2016 semester.
Rec Fest will be an open house from 5 to 8 p.m. in the Student Recreation Center featuring games, giveaways, informational tables and more.
Tuesday, Aug. 30

The Social Fest Snapchat Challenge will take place from 9 a.m. to 3 p.m., offering students a chance to win prizes and be featured on the Ferris State University social media accounts.
Entertainment Unlimited will host an on-campus dance party themed 'Throwback Time Machine,' highlighting the evolution of pop music. The event begins at 9 p.m.
Thursday, Sept. 1

Founders' Day celebrates the history of Ferris State University with food, games and prizes for students, faculty and staff to enjoy.
The Bulldog football team hosts Ohio Dominican at 7 p.m. at Top Taggart Field. Admission is free to Ferris students with their student ID.
The Fifth Quarter will be a post-game event on Top Taggart Field beginning at 9 p.m. There will be a DJ, games, and other festivities for students to partake in.
For a more comprehensive look at events to kick off the Fall 2016 semester, click University Events Calendar.

PHOTO CAPTION: The first day of classes, to start the Fall 2016 semester, is Monday, Aug. 29. Pictured is Professor Caroline Stern, a faculty member from the College of Arts, Sciences and Education.