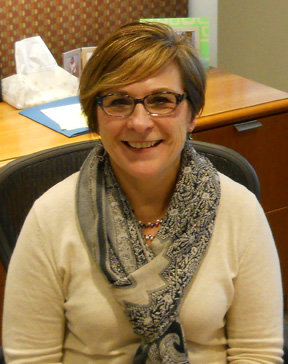 Executive Assistant to the President
Terri Cook joined the President's Office as the Administrative Assistant for the executive office in November of 2014 and was promoted to Executive Assistant to the President in December of 2016. Her responsibilities include serving the President's Council; coordinating and managing the executive office operations; preparing research and composing correspondence, reports, and communication; acting as the "gatekeeper" for the President and his schedule; maintaining records and retention schedules; coordinating special events and projects; and assisting internal and external constituents. As a Notary Public she provides a public service to many employees and students. Her calm and reassuring manner is very effective in assisting students and serving the University.
Terri had worked in Ferris' College of Business, Marketing Department since 2002.
Terri earned a Bachelor's degree in Business Management from Ferris State University.
Contact Information:
1201 S. State Street
CSS 301
Big Rapids, MI 49307
(231) 591-2504