Dr. Bill Pink became the 19th president of Ferris State University in July 2022 and is the first African-American appointed to the position since the University's founding in 1884. An active educator and leader nationally and locally for more than 30 years, he strongly believes in the power of education, in providing opportunity and furthering the University's commitment to ensuring the success of all students. Prior to Ferris State University, Dr. Pink served as president of Grand Rapids Community College and was vice president for academic affairs at Oklahoma State University-Oklahoma City Campus.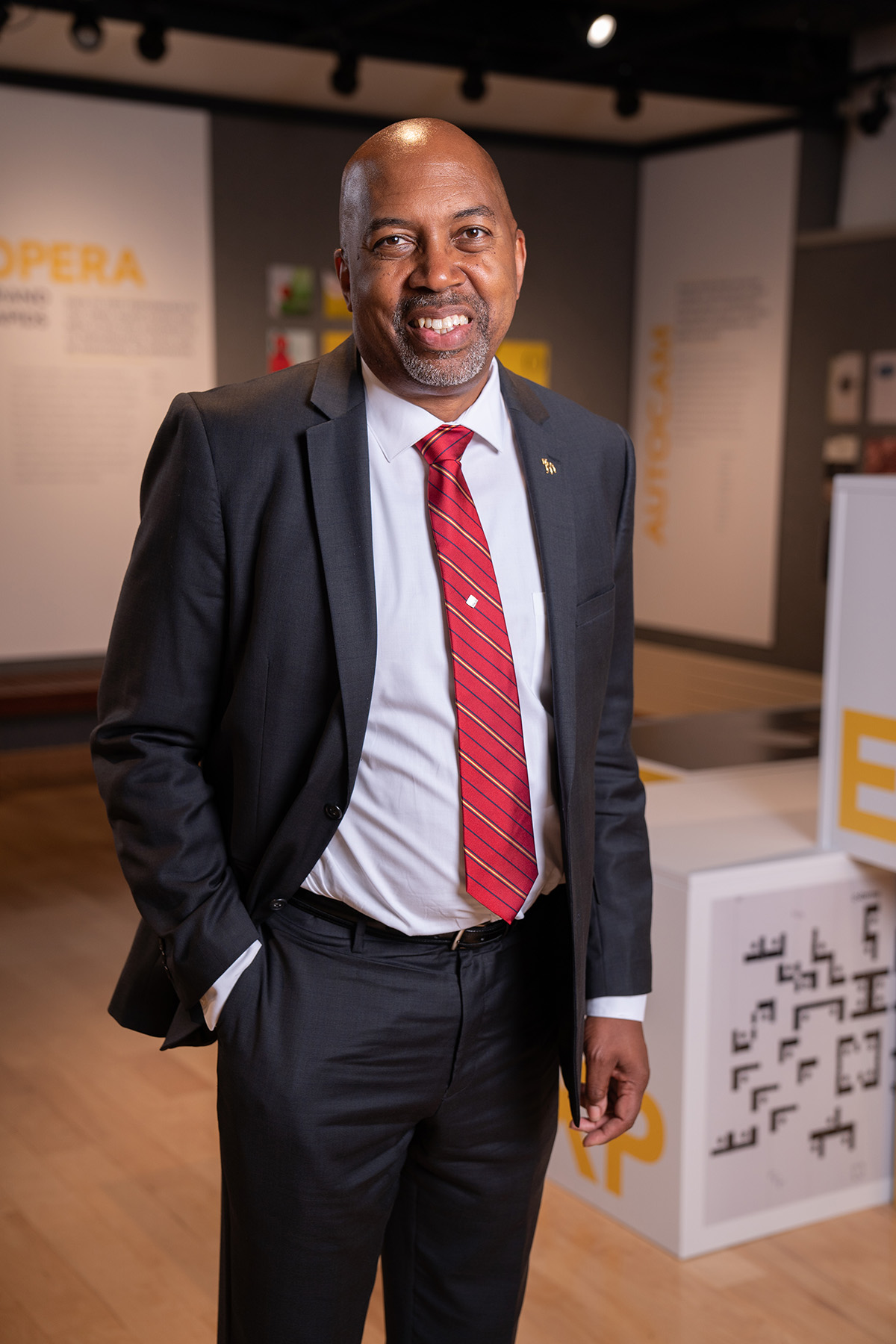 President Bill Pink
The 19th President of Ferris State University
Dr. Pink is involved in governance and policy development at regional and national levels. He was appointed by Gov. Gretchen Whitmer to the Michigan Economic Development Corporation executive committee, and he is a member of the Higher Learning Commission board of trustees. He also serves on the American Council on Education board of directors, working with leaders from across the nation to shape public policy and to help more students gain a quality education. In West Michigan, he serves on the boards of Spectrum Health West Michigan, is board chair for the Heart of West Michigan United Way and board vice-chair for The Right Place.
In 2019, Dr. Pink was named Newsmaker of the Year in Education by the Grand Rapids Business Journal, and he is a sought-after speaker for events across the country with presentations focused on diversity, leadership, career and workforce development, and faith.
He holds a Doctor of Philosophy from the University of Oklahoma in Instructional Leadership and Academic Curriculum, a Master of Education in Physical Education and Secondary Education from the University of Central Oklahoma, and a Bachelor of Science in Physical Education and Professional Education from Oklahoma Christian University.