The University Center is a place for students to socialize, study and relax. There are many events held in the ballrooms and conference rooms, many of which can be seen on flyers around campus. Student Organizations choose the University Center as a good place to hold meetings and events.
Hours of Operation
Hours may vary.
Fall & SPring
Monday - Friday: 8 a.m. - 11 p.m.
Saturday: 10 a.m. - 9 p.m.
Sunday: 10 a.m. - 11 p.m.
Summer
Monday - Friday: 8 a.m. - 5:30 p.m.
Reservations
Explore how to reserve a room below. The reservation handbook has all of the rules for reserving a room in one convenient place. Off-campus organizations and groups can use the second link after reading the handbook to reserve a room.
Read the reservation guide before reserving a room.
Reservation Information Handbook
Book a Free Study Room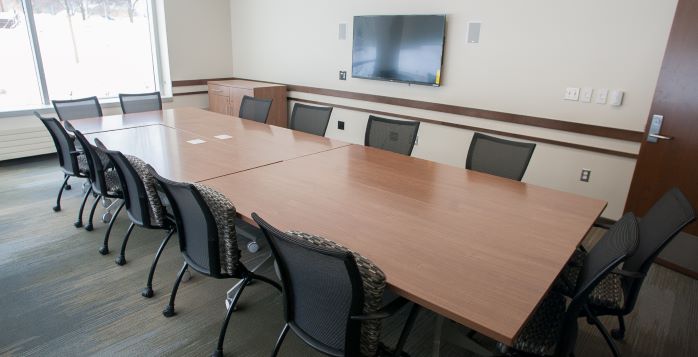 Study Rooms are available if conference rooms are not booked. They are checked out at the information desk on a first come first serve basis. A Student I.D. is required to checkout a study room. Any questions at all about the university or the University Center itself can be directed to the information desk and the Information Staff would be happy to assist. Reservations are not available for study rooms, if a room is needed for a future time please make a reservation as outlined above.