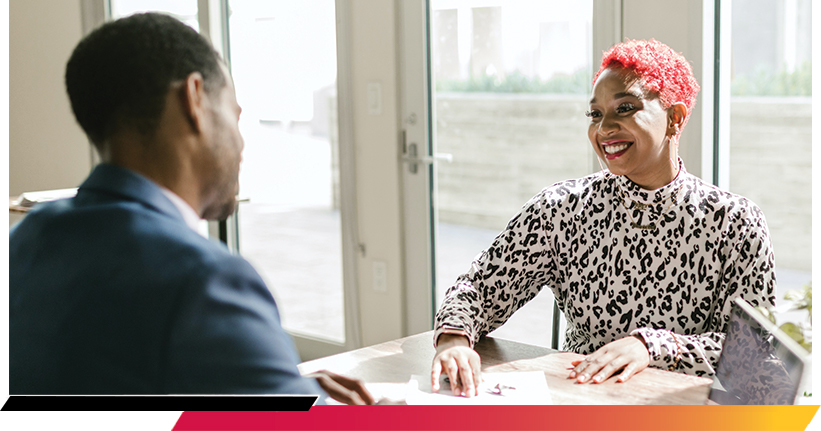 New Online Program
Risk is everywhere. With your Ferris degree, you will develop the skills needed to analyze complex situations to identify risks and provide innovative solutions. Starting this fall you will have the option of completing your Risk Management and Insurance degree online. Be part of an industry that makes a difference in people's lives and turns risk into reward.
Build a foundation
In the RMI program, you will learn the fundamentals of business to prepare you for a wide range of career opportunities. Utilize the flexibility to choose your area of interest in the risk management and insurance industry. Areas of focus include:
Risk Management

Personal and Commercial Insurance

Marketing

Sales

Insurance Operations

Law

Employee Benefits
Discover your passion
Explore the classes and projects that interest you. Your internship will provide real-world experiences within your area of interest. As an RMI student at Ferris, you will also have the opportunity to network when you attend field trips and conferences. Here's what our graduates are saying:
"Not only did we just do the work provided in the textbook, we also went on a few field trips to see what a day in the life of an insurance professional and a risk manager looked like. This was very beneficial because we could interact with them and ask them any questions we had. We also had the opportunity to go to several Risk Management and Insurance conferences, in which we were able to learn about current events, network and ask professionals in their respective line of work questions. I am very grateful to have graduated and been a part of the Risk Management and Insurance program here at Ferris State University." - Cody Simons, Class of 2017
Apply your skills
Work one-on-one with your advisor to discover your passion and pursue. Choose from courses that will help you develop your skills and reach your career goals. Career opportunities include:
Claims Investigator
Loss Prevention Field Representative
Risk Manager/ Analyst
Sales Agent/Broker
Underwriter
Marketing Representative
Customer Service Representative
Information Technology
Product Development
Finance/Accounting
Management Executive

Make your move.