Coming Home to College
Amy Reed has called Northern Michigan home for most of her life. After four years in the Marine Corps, she took advantage of the degree programs Ferris offers in Traverse City to come back home and earn her degree.
"As a kid, I wanted to be a ballerina or dance on Broadway," laughed Amy, "but when I was 12 years old, I saw a TV show about the Marine Corps and instantly decided that I wanted to do that instead."
"I joined the Marine Corps in 2010. It was a big accomplishment and I'm really proud of it. I was deployed twice, each for nine months, and visited over 10 countries."
When Amy was honorably discharged in 2014, it only made sense that she would return home to the Traverse City community.
"Leaving the Marine Corps comes with its own set of challenges," Amy explained. "You never really know how you're going to handle that major change, so I decided to come home and return to my comfort zone."
Amy wasn't exactly sure what she wanted to do when she got out of the Marine Corps, she just knew that she wanted to earn her degree.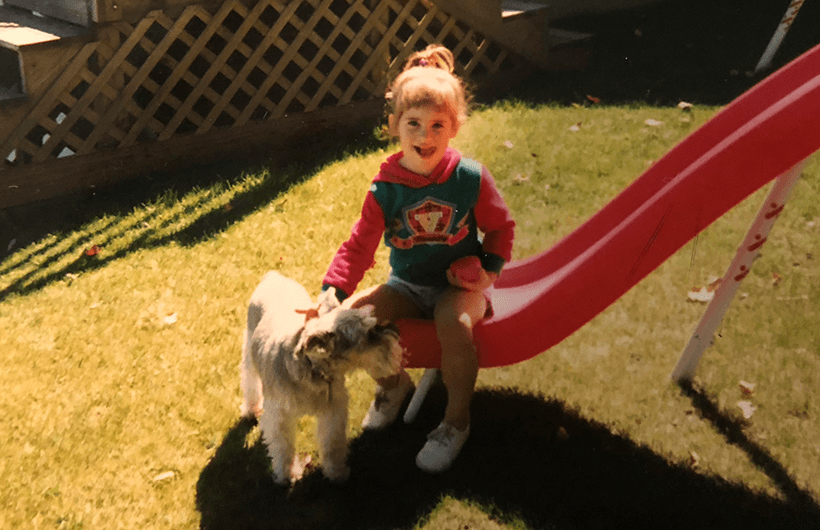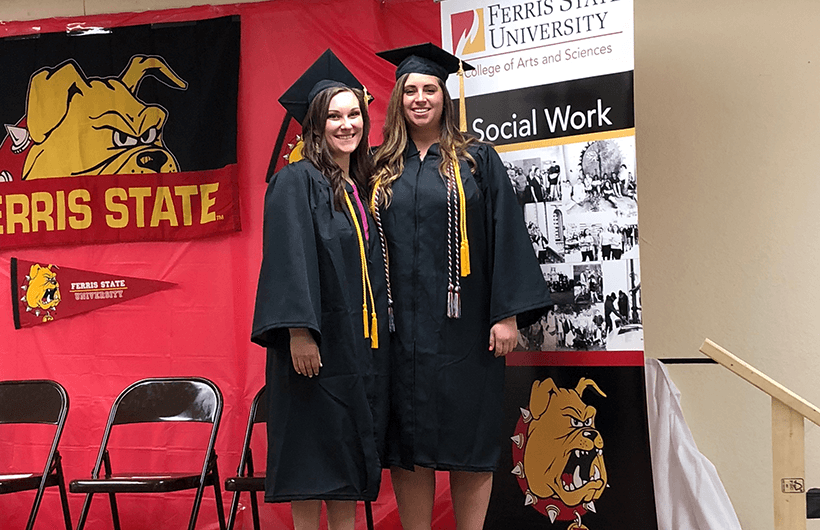 "Growing up in the area, I was familiar with Northwestern Michigan College," said Amy. "I also knew that both NMC and Ferris were really great with veterans so that was a big part of my decision. I felt like I was going from one good thing to another good thing."
Amy enrolled at Northwestern Michigan College and quickly began setting her sights on the Social Work bachelor's degree program at Ferris – Traverse City.
"I've just always liked helping people and doing things for other people. I went to my advisor and she suggested I take a couple of social work classes. It turned out to be a great fit."
Amy graduated from NMC with her associate's degree and felt like she was "already in the door at Ferris."
"Ferris is really welcoming to new students and really good at making things personal," said Amy, "especially when it comes to internship placements and teacher relationships. They make sure everyone is comfortable in their environment."
Amy graduated with her Bachelor of Social Work in May of 2018, and she's going on to complete her Master of Social Work in the fall.
"Getting into the master's program," said Amy, "I had teachers who told me, 'I will write recommendation letters for you. I support you. This is what you need to be doing.' I thought that was great."
"From the beginning, Ferris made me a part of their community. I'm proud to be a Ferris student."
To learn more Ferris Statewide's programs in Traverse City and our partnership with Northwestern Michigan College, head to our Traverse City page. Visit our Veteran Resource Center for more information on how we serve our veteran students.