Florence Dood, DNP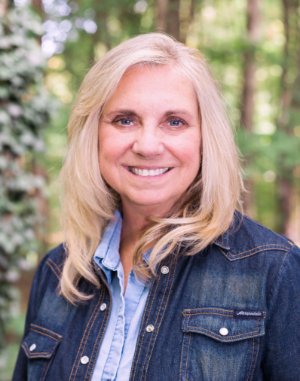 Associate Professor
School of Nursing
Phone: (231) 591-3182
Email: [email protected]

Education
DNP, Doctorate in Nursing Practice (DNP), Capella University, Nursing, Public Health
MSN, Master of Science in Nursing (MSN), Michigan State University, Nursing, Nursing Education
BSN, Bachelor of Science in Nursing, Grand Valley State University, Nursing
Biography
Florence Dood is an Associate Professor at Ferris State University and the School of Nursing Program Coordinator for the RN to BSN Completion program. Her educational background consists of obtaining a Bachelor of Science in nursing from Grand Valley State University, a Master of Science in nursing with a focus on education from Michigan State University, and a Doctor of Nursing Practice from Capella University.
Florence joined the School of Nursing at Ferris State University in 2012 and prior to that worked as a nurse in various settings including medical surgical, home care, hospice, and school nursing. She also worked as a nationally certified asthma educator. Florence started her career in the acute care setting, but found her real passion in community and population health nursing.
In addition to classroom teaching, Florence has experience teaching in the clinical setting, laboratory, and on-line. She was presented the Sigma Theta Tau International Kappa Epsilon Chapter Excellence in Education Award and the College of Health Professions Innovative Teaching Award. Florence is a member of the American Nursing Association and Sigma Theta Tau.
Publications and Intellectual Contributions
Journal Article
Herrema, J., Wiechart, P., Peklo, A., Gustman, S., Dood, F. (2020). "The Impact of Organizational Support on Secondary Traumatic Stress and Evaluation of a CISM Peer Support Program," Crisis, Stress, and Human Resilience: An International Journal. 2 (1). pp. 29-37.
College of Health Professions Preview
Dood, F. (2016). "Abstract- Implementation of a School Based Asthma and Allergy Program in a Rural School District," Article.
Journal Article
Rossman, C. L., Dood, F., Squires, D. A. (2012). "Student Nurses as School Nurse Extenders," Journal of Pediatric Nursing. 27 (6). pp. 734-741. Elsevier BV. http://dx.doi.org/10.1016/j.pedn.2012.02.005
Presentations
Oral Presentation
Dood, F., Seminar, "The Implementation of a School Based Asthma and Allergy Program in a Rural School District," Grand Rapids MI, (November 2016).
BRPS staff Training/Presentation
Dood, F., BRPS Staff Seminar, "The Management of Asthma and Allergies in the School Setting," BRPS, Big Rapids, MI, (January 2016).