Now & Always Impact Report
With unprecedented support, the Now & Always Campaign came to a close in June 2022, having raised more than $123 million for Ferris State University. Because of you, our hard-working students can now access an additional $13.1 million in scholarship support. In addition, our faculty are ensured state-of-the-art facilities and programs, and the future of Michigan will continue to be enhanced by the talent we cultivate across our many campuses and partnerships.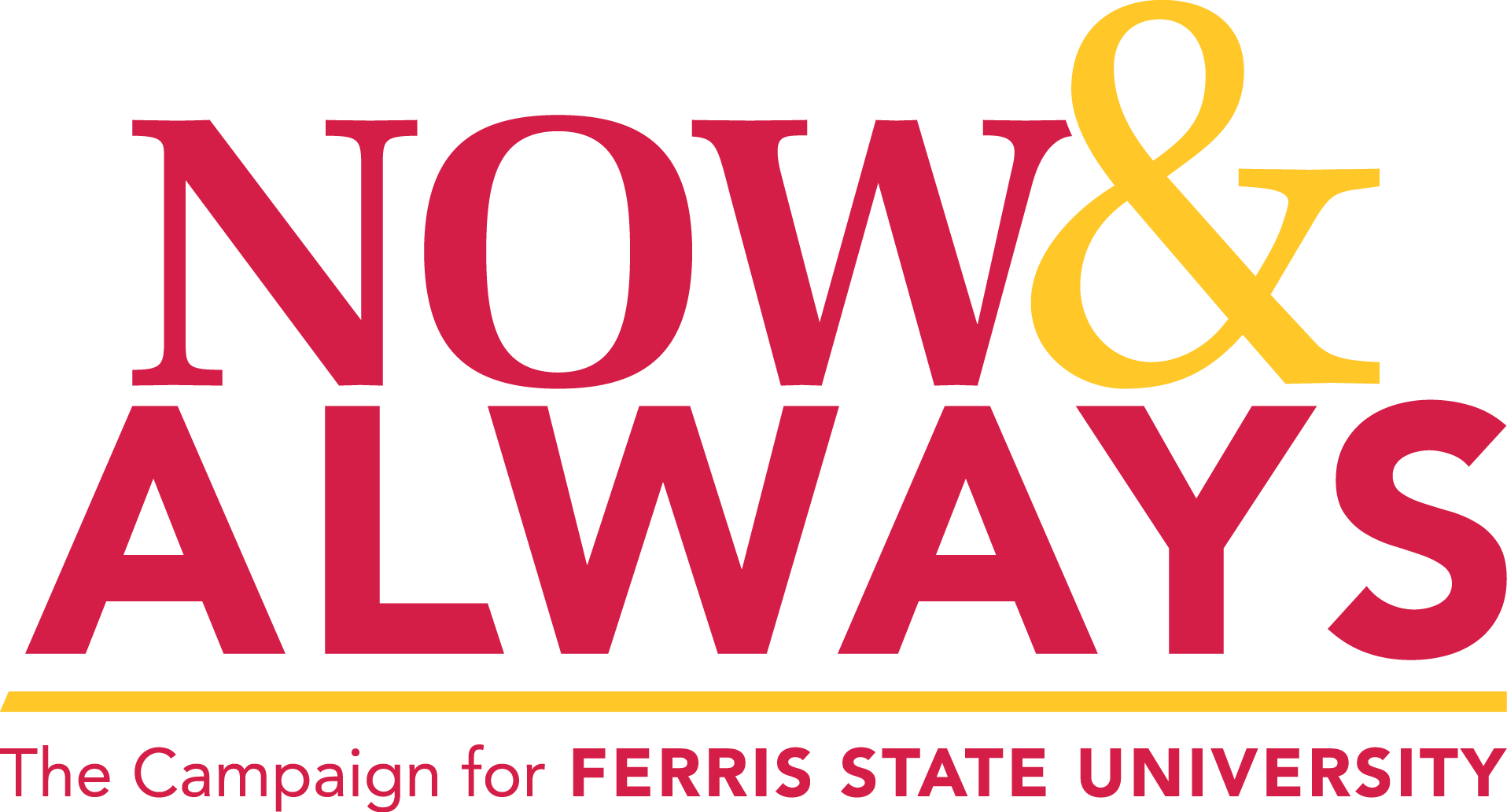 $123.8 M
Total Funds Raised
23,742
Total Campaign Donors
$13.1 M
Funds Matched by Ferris Futures Scholarship Challenge
From the Campaign Co-Chair

Thanks to your generous support, we have realized the mission we set out to achieve in 2017 when we began Now & Always: The Campaign for Ferris State University. We knew that the Campaign's success would be critical to the continued growth of Ferris State University as we work against the tide of declining enrollment and increasing costs. And, because of you, we didn't just meet the increased $115 million campaign goal; we shattered it by raising over $123 million!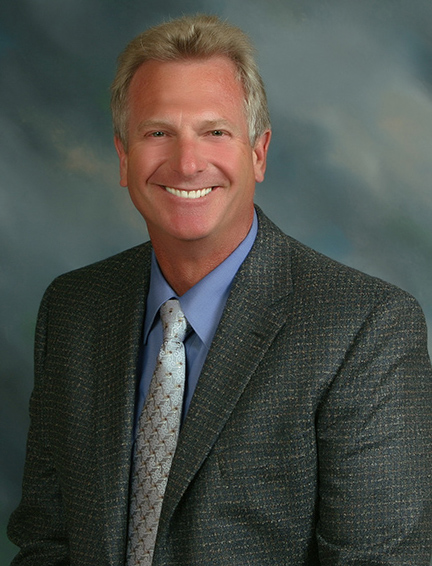 We have accomplished so much for our students throughout the Campaign. Together, we raised $13.1 million for student scholarships through the Ferris Future Scholarship Challenge. This incredible support will ensure that qualifying Ferris students do not leave college with a large debt load, which is often an impediment to their future success. Ferris' future, driven by opportunity, vision, and student need, will continue because of the impact of your gifts. Your investment in the Now & Always Campaign increased Ferris' ability to deliver an impressive and unmatched return on investment for our students.
Gifts to our designated campaign projects and academic programming have ensured Ferris' place as a vital piece of our region's fabric, history, and future. Your support of Campaign priorities—like the Center for Virtual Learning, Center for Athletics Performance, College of Pharmacy Initiatives, and the Jim Crow Museum—guarantees that Ferris will continue to provide the innovative, value-added education for which we are known. Together we have paved a pathway for the myriad accomplishments still to come for our University.
The extraordinary success of our comprehensive Now & Always Campaign was made possible through the incredible vision, commitment and generosity of donors, alumni, faculty, staff, students, and supporters of Ferris State University. Because of your support, Ferris is poised for continued success as a unique "go-to-work" institution that benefits our region, nation, and world.
Thank you!
Jeff Rowe
Campaign Co-Chair
Campaign Highlights
Closing Message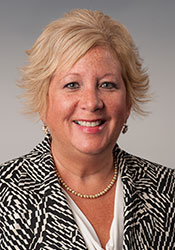 Thank you! The success stories linked above would not be possible without you. We are incredibly grateful for your commitment to our students and your support of our faculty, programs, and University. Your commitment makes an indelible difference at Ferris State University, Now & Always.
As our outgoing President, Dr. David Eisler, has so eloquently remarked: "You understand the financial challenges our students face. As a result of your willingness to lend a helping hand, they will benefit from this support for as long as any of us can imagine."
If you have any questions or would like additional information about the campaign, please contact The Ferris Foundation at (231) 591-2365 or [email protected].
With deepest gratitude,
Shelly Pearcy
Vice President for University Advancement and Marketing

Student Contributors
Students are at the heart of our University's mission and The Ferris Foundation is proud to showcase their talents whenever possible. We gratefully acknowledge the contributions of two students whose efforts helped bring this report to life: Tevin Clum, Television and Digital Media Production Intern, and Celeste Littrup, Donor Relations Intern.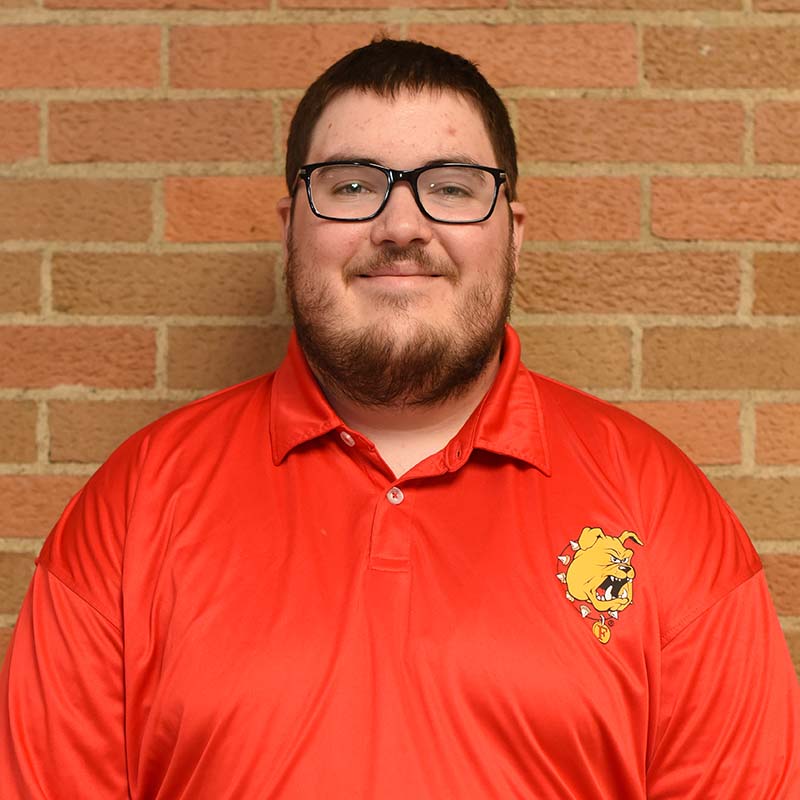 Tevin Clum '22
Television and Digital Media Production, College of Business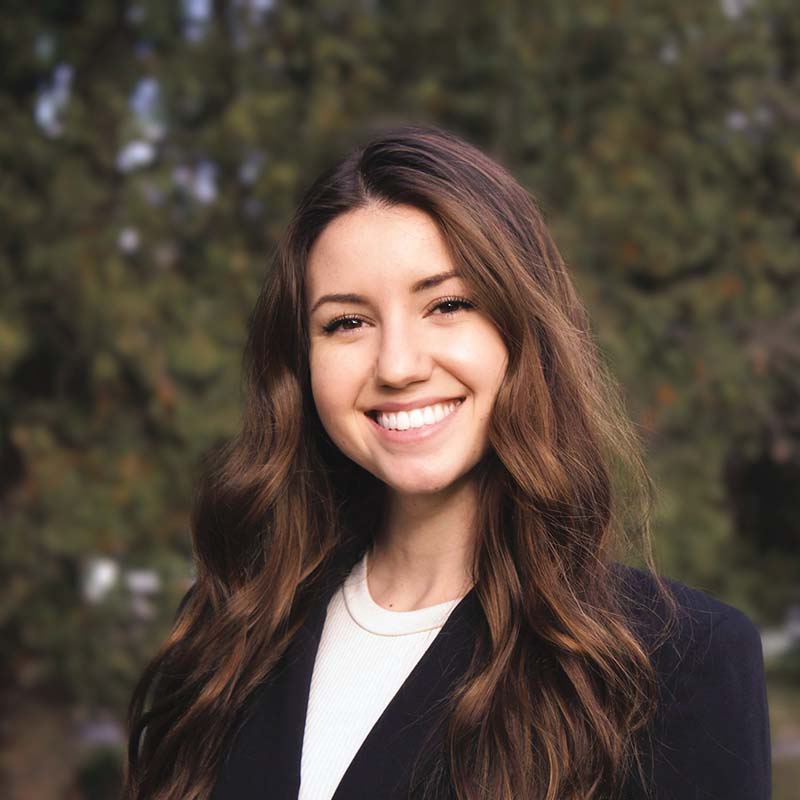 Celeste Littrup '23
Marketing, College of Business