High-Performance Resources
With high expectations comes an even greater need for the resources to sustain success. The Center for Athletics Performance (CAP) addresses many of our current facility needs by repurposing and renovating the former volleyball gym into a 6,000-square foot Strength & Conditioning facility complete with a nutrition and hydration station, the creation of a regulation-sized volleyball/basketball/multipurpose arena to be known as the "Bulldog Arena", an updated sports medicine area, a renovated lower level to provide much needed locker room enhancements and the addition of ample team meeting space that can be utilized by all of our 17 intercollegiate teams.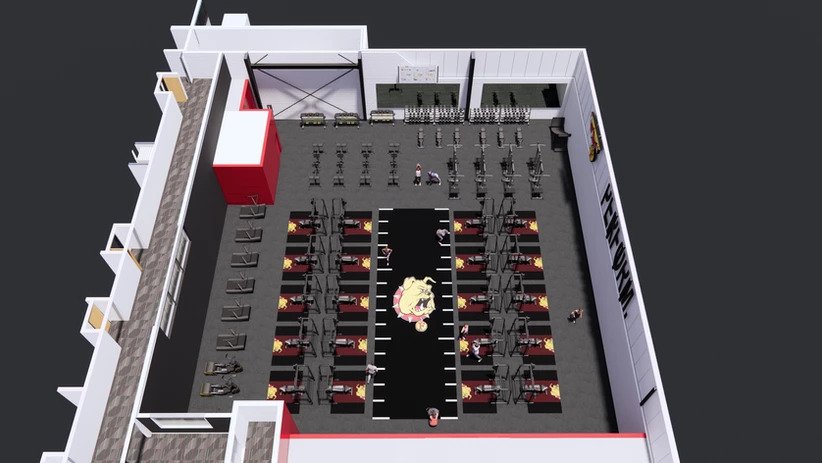 Aerial view of future strength and conditioning facility.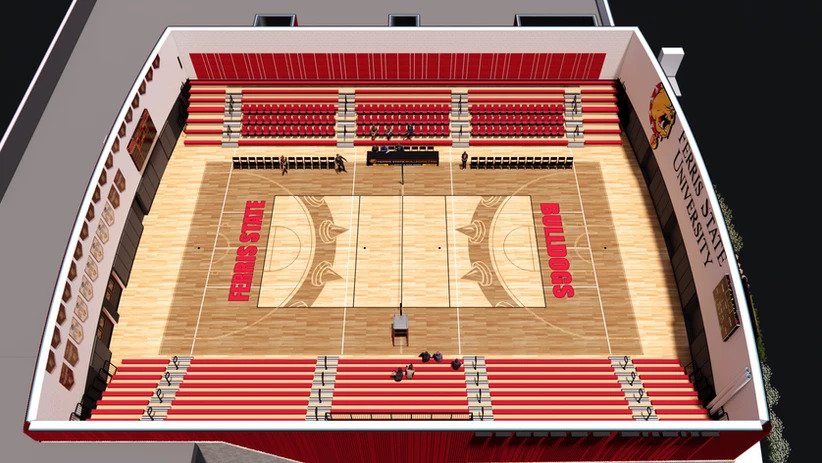 Aerial view of future Bulldog Arena.