Founders' Day
September 1, 2022
On Founders' Day the entire Ferris community comes together in celebration of Woodbridge and Helen Gillespie Ferris. All events are free and open to students, faculty, staff and community members.
Founders' Day is a part of Bulldog Beginnings.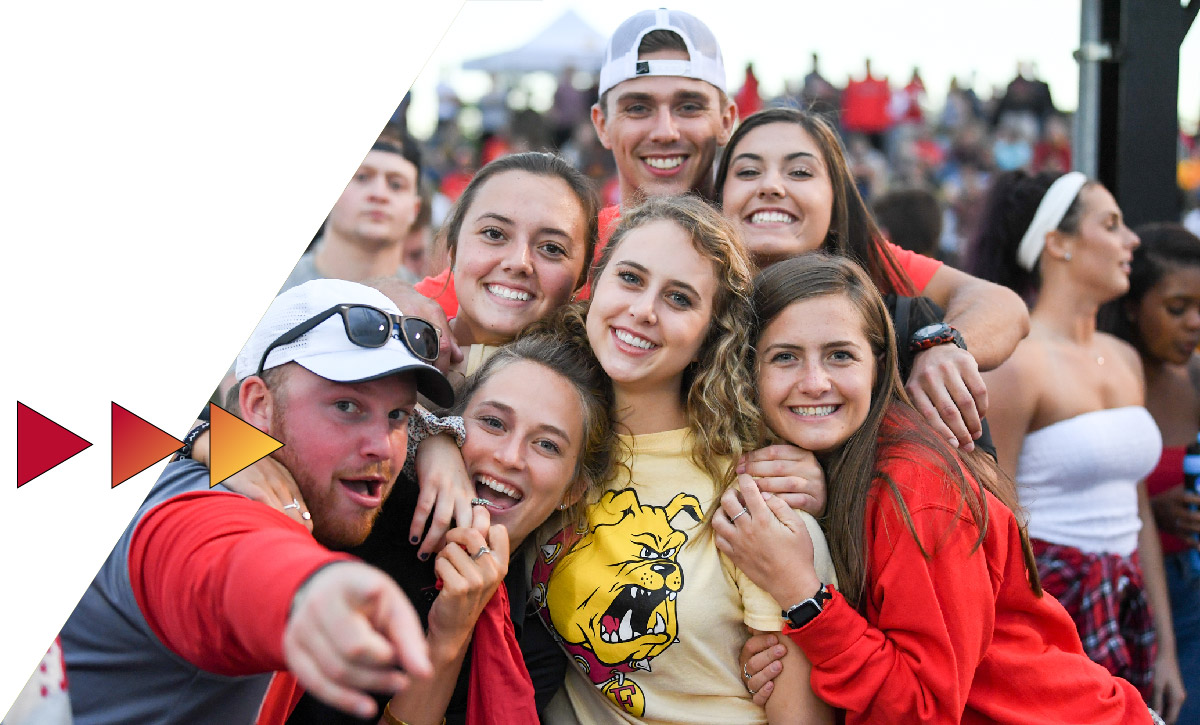 Schedule of Events

11 a.m.
President's Speech
The President's address will be back in person this year and taking place in the David L. Eisler Center Ballroom.
12 p.m.
Staff Picnic
All Faculty and Staff are welcome to join us for a lunch out on the Robinson Quad.
3 p.m.
Founders' Day Extravaganza & Ice Cream Social
Come and enjoy some great food, great games and win lots of prizes. There is also a resource fair to discover places you can volunteer around the community, departments on campus that provide services for you, and your Crimson & Gold Registered Student Organizations. Check it out and get connected.
At 3:00 p.m., the annual Founders' Day Community Ice Cream Social will once again feature the famous Jones' Homemade Ice Cream served up by local celebrities from the Big Rapids community. Free ice cream will be served as long as the ice cream lasts. Register to win awesome raffle prizes such as a large screen TV. Drawing will be held on the Robinson Quad at 6:00 p.m. and you must be present to win.
Hosted by the Founders' Day Committee (Presidents Office, David L. Eisler Center, Grounds, Dining, Catering, CSI and CAPS) and the many departments and local charitable organizations taking part in the event.
7:30 p.m.
Football Game: Ferris vs. Central Washington
Let's go Bulldogs! Join us as we cheer Ferris on for their first game of the season at Top Taggart Field.