Why You Should Go Back to School
Sometimes you have to hit pause on earning your college degree. It's easy for life to get in the way of your goals. Work commitments pile up, family responsibilities take priority, your program isn't the right fit, or you simply need a break. Before you know it, you've either decided not to go to college or you have dropped out.
There are a million reasons why you may have put earning your degree on hold, but you definitely understand just how valuable earning your degree will be for your career and your life. Graduating with a bachelor's degree pushes your median salary 48% higher than those without a college degree and will help you earn an average of $1.2 million more over you lifetime. Finishing your bachelor's degree will make you 77% less likely to experience unemployment and will help make you more likely to receive a promotion.
With numbers like that, you're not alone in considering a return to school as an adult student.
The good news is that there has never been a better time to pursue higher education as an adult learner. The number of scholarship and grant programs available to students has increased the value of a degree to an all time high. Depending on your situation, programs like Ferris State University's Ferris Pledge can help you earn your degree with little or no out-of-pocket expenses.
The Benefits of Earning Your Degree as an Adult
It's natural to feel uneasy about returning to college as an adult and completing your degree.
It's important to remember that investing in your education will open the door to new opportunities. Research shows that individuals with a college degree earn an average of $1.2 million over their lifetime when compared to those without a college degree. This statistic alone shows the immense financial benefits that come with obtaining a degree.
Beyond the economic advantages, a degree significantly enhances your chances of securing a job. In 2021, 86% of people with at least a bachelor's degree were employed. This statistic speaks volumes about the value employers place on higher education and the opportunities it can create.
Flexible Learning Options
Online learning has made pursuing a degree is more accessible and convenient than ever before. Online programs offer flexibility, allowing you to balance your studies with your work and family. This flexibility empowers you to design a learning schedule that fits into your busy life.
Moreover, online schooling provides options. Many universities and colleges now offer a variety of online courses tailored specifically to adult learners, including the option to pursue your degree part-time. These online degrees are designed to provide the knowledge and skills necessary to thrive in today's job market.
You can also earn certificates in areas that interest you. This will help you gain industry-recognized credentials quickly and work towards a full degree later if you choose to.
Returning to school as an adult can be intimidating. However, many universities have becoming far more welcoming of people of all ages and backgrounds. Colleges and universities are now equipped with dedicated support systems designed to assist adult learners in their educational journey. Academic advisors, career counseling services, and online communities provide the guidance and encouragement you may need along the way.
Many colleges also offer networking opportunities. These allow students to connect with alumni and professionals and help students can meet people who have similar aspirations.
Aside from the financial and career benefits, one of the biggest reasons to go back to college as an adult is personal growth opportunities. Pursuing higher education can broaden your knowledge in a particular field.
It can also develop critical thinking, problem-solving, and communication skills. These skills are invaluable in many aspects of life. Pursuing knowledge at any age can spark intellectual curiosity. This can open up new ideas, perspectives, and possibilities.
You've Got This
Returning to college as an adult is a decision that comes with numerous advantages. From increased earning potential to improved job prospects and personal growth, the benefits are endless. The availability of online learning options and certificate programs makes it easier than ever to embark on this transformative journey.
So, don't let anxiety hold you back; embrace the opportunity to shape your future and unlock your potential. Your educational pursuits can pave the way to a brighter, more fulfilling life—both personally and professionally.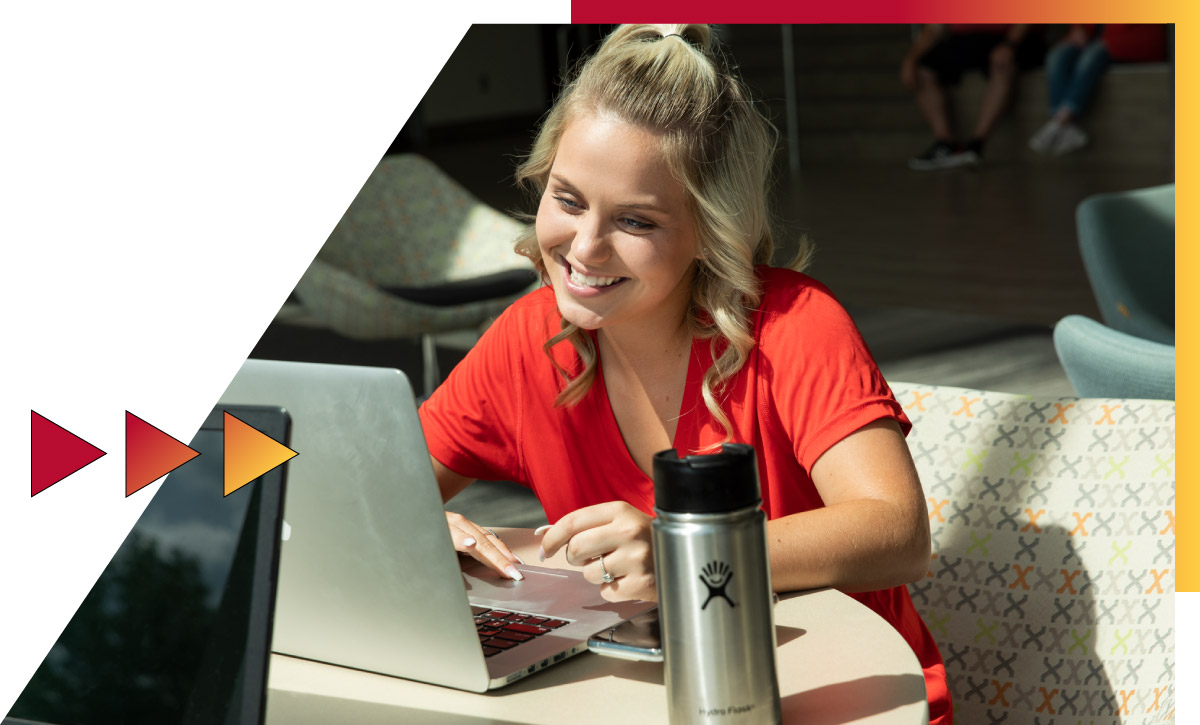 Explore Ferris State University
Ferris State University offers 180+ high-impact, hands-on programs that will move your career forward. We believe that college shouldn't just be a place where you "find yourself," but where you get the real-world skills that help you make yourself.
Ferris offers a variety of online classes and degree programs. You can also take classes closer to home through our Statewide locations, making the learning process even easier.
We're here to help you learn by doing, so that you can pursue and succeed at a career you love.