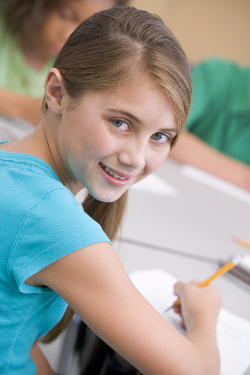 June 19-23, 2017· Big Rapids, Michigan
Registration Deadline: TBD (Space limited to 15 students per session)
What makes you laugh out loud? What makes you sit up straight and your eyes bug out? What makes you so excited you can't wait to text your friends? What could you never go without, even for a day? What is your greatest dream? What do you have to say to the world?
Writers find all sorts of ways to tell their readers about their favorite things, both small and great. Imagine sharing your vision through fun, colorful, and meaningful writing.
Crossroads Writing Project at Ferris State University invites students in grades 3 – 12 to participate in the Bulldog Writing Retreats (Summer Camps).
Elementary
(grades 3-5)
Middle School
(grades 6-8)
High School
(grades 9-12)
TBD
1:00 - 4:00 pm*
Registration Coming Soon
TBD
9:00 am - 12:00 pm
Registration Coming Soon
TBD
10:00 am - 1:00 pm
Registration Coming Soon
*This time was incorrectly printed in our original brochure; the time above is correct.
Each session will culminate with a Friday Celebration of Writing on the last day at 12:00. Parents, family members, and friends are invited to join us for readings, presentations, and performances of the students' work.