The Honors Program at Ferris State offers dedicated Honors halls. All of the rooms in these halls are set up to be single occupancy, which makes it quiet for study. It's also easy to make friends in our Honors Lounge in the basement of Pickell Hall, where we often hold events.
Honors students are allowed but not required to live in an Honors hall. You can see current Ferris housing rates here.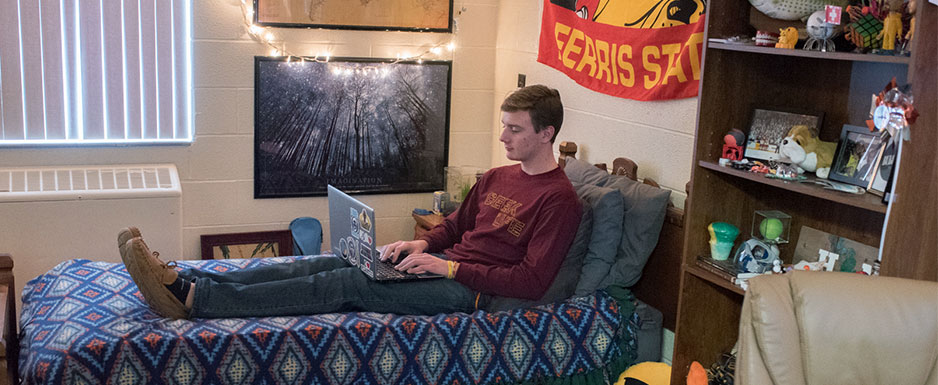 When students are accepted into the Honors Program, they are asked to submit a form confirming they would like to join and indicating whether they wish to live in an Honors hall. Students who opt for an Honors hall will be able to select one in MyHousing on Ferris360 after signing a housing contract. For more information on the room selection process, they should contact the Office of Housing.
Pickell Hall
Street Views
July 2015 Photo Sphere street view photo of Pickell
Google streetview from the sidewalk next to Pickell - note that this image was taken before the Honors offices opened in Pickell, so the entrance is not shown.
There is no google streetview image of the location for drop-off on move-in day for Pickell. This location is the entrance, however.
Puterbaugh Hall
Street Views
Google street view of Puterbaugh. This is the location for drop-off on move-in day.