The Honors Program at Ferris State offers a Live-Learn community for students in dedicated Honors halls. Many of the rooms in these halls are set up to be single occupancy, but there are some double occupancy rooms available. There is a surcharge for the cost of the single / private room. Please contact the Office of Housing and Residence Life for more information.
Honors students have the opportunity to live in the Honors Live-Learn community.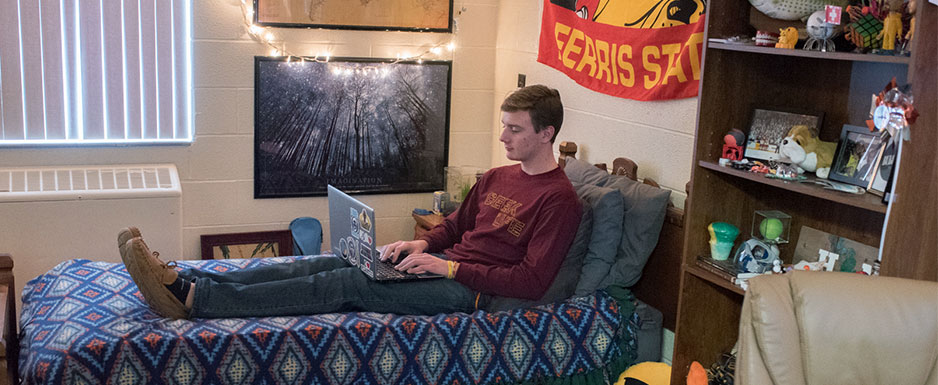 Once a student has been accepted into Honors and has confirmed, he or she can choose a room in an Honors hall through 'MyHousing' on MyFSU.
Pickell Hall
Street Views
July 2015 Photo Sphere street view photo of Pickell
Google streetview from the sidewalk next to Pickell - note that this image was taken before the Honors offices opened in Pickell, so the entrance is not shown.
There is no google streetview image of the location for drop-off on move-in day for Pickell. This location is the entrance, however.
Puterbaugh Hall
Street Views
Google street view of Puterbaugh. This is the location for drop-off on move-in day.