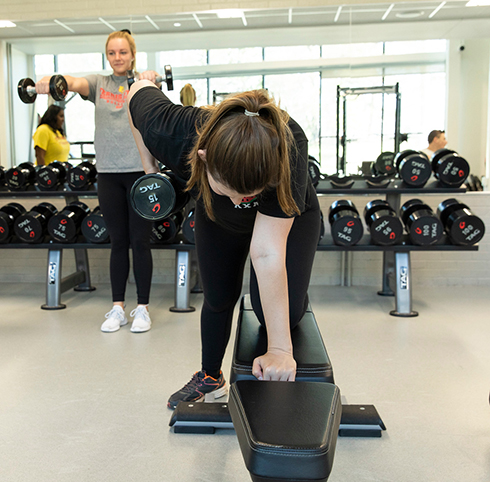 A branding campaign intended for Ferris State University students to take stock in assessing their health and wellness rounds toward its first anniversary as ElevateU moves to an online and physical presence on the main campus in Big Rapids.
Director of University Recreation and Wellness Programs Justin Harden said there was a collaborative effort for campus partners to establish WellnessU as the conduit for students to connect with campus, community, regional and national resources. A goal is to assist people who might struggle with health and well-being issues.
"Shortly after identifying our mission and vision, we brought our Wellness Hub online, where we presented those initiatives in three domains, Succeed, Thrive and Matter," Harden said. "Nearly 200 resources, from campus specialists to national resources, can be identified and accessed through '[email protected],' which can be found on the UREC webpage, and other locations related to Student Life on the university website."
This collaboration included student work, according to Harden.
"We really got great support and suggestion from students in Ferris' Design Center Project," Harden said. "Their input was very important in developing imagery and messages that would appeal to students and motivate them to sign up and make use of these resources."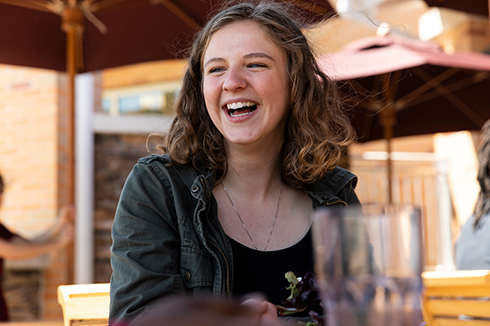 Harden said in the program's first 10 months, nearly 1,300 students have registered in the [email protected] platform. Supporters of the initiative will now seek to add to that roster through campus promotions and greater online accessibility of their branding.
"On Wednesday, Jan. 26, we will host a launch event in the University Center to promote our ElevateU website," Harden said. "We have been working with Web Marketing, in University Advancement and Marketing to develop this branding tool and look forward to showing off what is available to Ferris students."
Harden said that other events to keep ElevateU fresh in students' minds will follow in later weeks of the Spring semester.
"We are pleased by the early response to this campaign, but believe more students will sign up to [email protected] and act on improving their physical health and wellness through our outreach," Harden said. "Wellness has been identified as a priority worthy of inclusion in the university's next strategic plan, which is moving toward completion and implementation in the months to come."